Travel
Cruising: Cruises for Seniors Guide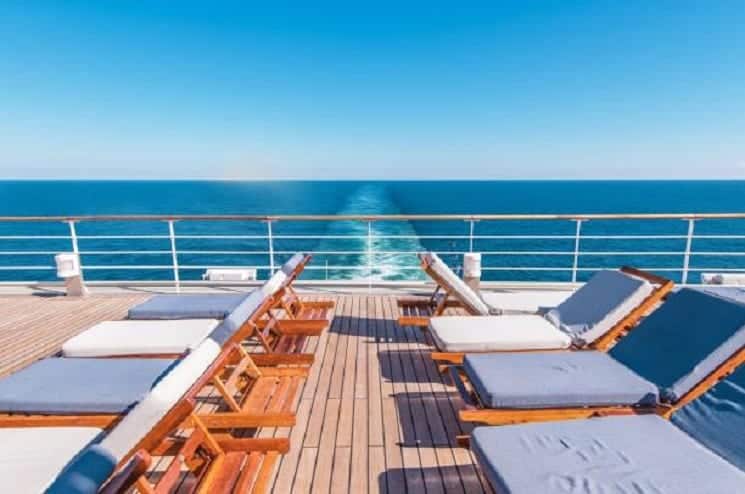 I have to say this is my favorite type of vacation. Since I am in hotels over one hundred nights a year, when I go on vacation, I like to unpack once but keep moving. And that is exactly what a cruise ship does. Here a few pointers I'd like to give you fellow travelers who need a "cruises for seniors" guide.
My brothers and I try to take at least one cruise a year (although lately, I have done some for my job, too). Living in Texas in the winter we have been able to go on cruises pretty reasonably since we don't have to fly and can book last minute. There are some great deals to be had if you book in the last 45-60 days. And we have learned a lot along the way.
To me, an inside cabin is the least desirable. Some people say you don't spend that much time in your room, which is true. But I hate the closed in feeling in an inside cabin. A balcony, of course, is great but for the price, a room with a picture window is fine. You get a good view and don't have that closed in feeling. I have never done a porthole but I suppose it would be better than an inside cabin.
I have done a lot of research on the internet and there are many good sites but my two "musts" are booking last minute on "VacationsToGo.com" for great deals and don't forget to check "CruiseCritic.com." There is invaluable information on that site about ports you will be visiting, as well as cheaper vendors but safe things you can do to avoid those expensive shore excursions.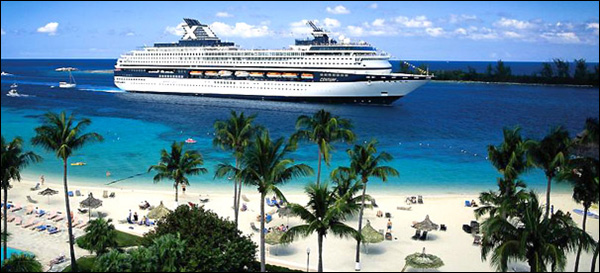 One thing we have learned, especially on Caribbean cruises, is to skip the city tours and go by taxi. If you use the taxis at the terminal they have to have a special license to be able to come into the terminal area and therefore are very safe. They may negotiate a fare but when you get in the terminal, go to the information booth and ask what a "city tour" will run. If you have read your ship bulletin and checked Cruise Critic you should know ahead of time, the sites you want to visit. Then go talk to the driver. Never get in the taxi until you have negotiated your fare. And, the taxis have the same rate for 1-4 people. So… we find another couple on shipboard who wants to share a taxi with us. That way we split the cost and & there is always safety in numbers.
On our last cruise, we stopped at five ports… Every city tour ran $60-65 on the ship. In a taxi, it was $40 which ended up costing us $10 each (for 4 of us) plus a small tip. At the end of the cruise, we had spent $65 each on all five city tours total.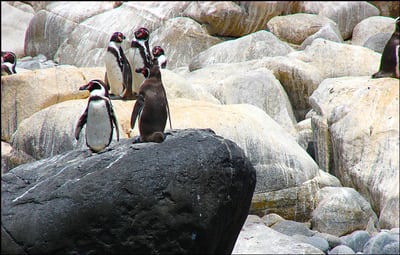 Another time in South America, we went to see the penguins in a national park in the region. The ship wanted $130 each. We went with another couple (she spoke fluent Spanish which was very helpful) and we paid $25 each plus a $5 tip each for a total of $30! The cost to get into the National Park was extra but we spent less than $50. But, I can't stress enough how important it is to do your homework. You don't want your vacation ruined because you didn't do your homework.
And if the shore excursion is more than an hour away from the ship, think about spending the money on the ship shore excursion. If you take a taxi and you are out in the country somewhere and it breaks down, you may not be able to get back to the ship on time. Ar the very least ask the taxi driver if he is carrying a spare. On our penguin adventure, we felt pretty secure since there were so many taxis and buses running up and down that highway. Plus we went early in the morning so we had wiggle room getting back to the ship. It can get very expensive having to take a flight to the next port of call to catch the ship you missed by not being back on time.
Editor's Note:
To read more in-depth about this area, check out Kileen's book "Journey Beckons". You can order through her website: www.kileenprather.com or at Amazon either in book format or the Kindle edition. Her latest, "Journey To Port" now also on Kindle.
About
This top-ranked site now has over 4,000 pages of humor, nostalgia, senior advocacy and useful information for seniors 50+. Updates weekly!
The daily e-zine for everyone over 50 who feels way too young to be old.
"...the perfect mix of Andy Rooney, Dave Barry, and Garrison Keilor, combining knee-slapping humor with useful information and genuine compassion."
Retired.com
"Thousands look to and trust Suddenly Senior. Other Websites pale in comparison to the real-life, intimate look into senior lives. What sets apart Suddenly Senior is its blistering honesty and its incomparable encouragement. Millions need guidance."
Suzette Martinez Standring
"Best Senior Site ever on the Web! Great, up-to-date information on how seniors can save money on drugs. Wonderful nostalgia. Hard-hitting senior advocacy pieces that get read in high places. Wonderful humor. It's all at Suddenly Senior."
Alexa.com
KUDOS
Now read by 3.1 million in 83 newspapers from Florida's St. Petersburg Times to the Mumbai, India News.