Travel
Crossing the Pond: Transatlantic Voyage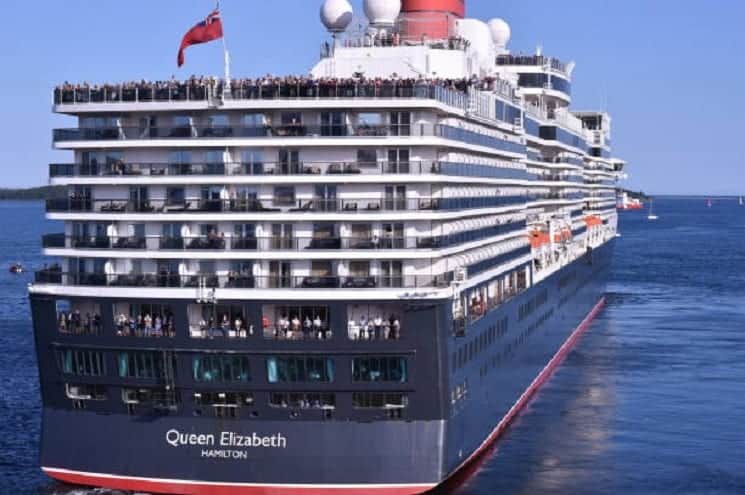 There is nothing quite like a transatlantic voyage to still your soul. No early morning wake-up, no daily ports of call; no self-induced pressure to sign up for every shore excursion in the book. Far from the chaos of the city – its traffic, smog, congestion, pollution – just you and your mate (or mother, daughter, sister, grandchild), the open ocean, the fresh clean air, a chance to read those books, remember things past, reshuffle life's priorities.
"There is more to sailing than ropes and winches, cleats and bulging sails. There are faraway places and the ever-changing light, and the silence, and a great peace at the bottom of your soul." — Ferenc Máté, A Reasonable Life – Toward a simpler, secure, more humane existence
If you're a frequent cruiser like me, you've probably already visited the well-trafficked ports of the Caribbean, the Mediterranean, Hawaii, and Scandinavia, perhaps South America and the Panama Canal. You've seen a lot of the world and – if you're an A-type – returned from each cruise exhausted and in need of another holiday. Ah, for that extra full day at sea. So why not skip the sightseeing and enjoy an entire trip of restful days at sea? At this stage of your life, you've earned it.
CRUISING VS. TRANSATLANTIC CROSSING
While cruising is all partying, pool games, and ports of call, a transatlantic crossing is all about sailing and the sea, serenity, and a certain timelessness removed from the "civilized" world as we know it today. Crossing takes us back to the truly civilized world of yesteryear, to an era of gracious lethargy, to courtly manners and conversation, to a sublime sense of peace and calm.
"A transatlantic crossing isolates one from the everyday noises and disturbances of the world to which we are accustomed, exposing one to one's inner world," said the late psychotherapist Jim Franz. "This inner world is characterized in the ancient Vedantic tradition as the quiet, still part of the mind from which peace and creativity flow. Walking, reading, letting the mind drift in quiet contemplation, are things that encourage happiness."
Whereas cruising entails daily schedules of arrivals and departures, a transatlantic crossing forces us into five or more days of obligatory relaxation. After all, there's nowhere to "go." It offers a time for contemplation and introspection, a chance to build a relationship with ourselves, our true selves, and to gain an increased awareness of others.
"It's important to get away from one's work life," said psychiatrist Dr. Eva Ritvo, associate professor at the University of Miami, Department of Psychiatry and Behavioral Sciences. "The line between work and home has been blurred over the years by the use of PCs and the internet, e-mail, cellphones and the like so that it's no longer possible to be inaccessible — it's hard to leave the office at 5 o'clock. For people used to high pressure in their lives, a transatlantic voyage," she concluded, "affords an opportunity to escape work responsibilities, focus on vacationing, relax, spend time with family, and return home re-energized."
Unlike the typical week-long port-a-day Caribbean or Mediterranean cruise, a transatlantic crossing has only one destination in mind, and you may be little interested in reaching it. Indeed, you may have bittersweet feelings about arriving at all. I always do.
SEARCH FOR SELF
As a teenager trying to make sense out of a world still sweet, I read a line in some novel which embedded itself in my brain: "There is no ship to take you from yourself." Determined to find myself, I would soon discover ships the perfect, or at least most pleasurable, conduit. Somehow, in the open ocean – far from the person you have learned to be, or are expected to be – is relief from anxiety and, if not an answer to life's mysteries, at least a revelation of what truly matters.
By the time I turned 30 I'd crossed the Atlantic eleven times, and only once was I pleased to arrive – but that's another story. Since then I've also cruised major rivers and oceans, but looking back, my happiest days were always those at sea, my unhappiest the day of arrival in that final big port of call. I've always dreaded that early morning view of concrete wall inches from my porthole (remember portholes?).
DOUBLE-CROSSING
So, years ago during a particularly stressful period of my life, yearning for a quiet getaway from the high tech world of endless jingling phones, grinding faxes, irritating beepers, screeching traffic, car alarms, mind-blowing leaf blowers, and calamitous headlines, I jumped at the chance to return to the high seas, but this time in Style (note the capital 'S') with Cunard Line. My mother, a veteran cruiser, and first-time crosser, happily joined me, no doubt with visions of Cary Grant on a moonlit deck dancing in her head. We so wanted to experience the stately Queen Elizabeth 2 before the launching of the new and greatly anticipated Queen Mary 2 scheduled to replace the grande dame on her weekly transatlantic voyages.
Travel for Seniors: Senior Travel Ideas, Mates, Tours, Groups
We opted for a double-crossing, New York – Southampton – New York, rather than the hassle of jet travel back from London and an abrupt return to reality. The cost of six more days of ship's life, plus an additional port of call in Le Havre would be little more than that of the return flight of as many hours.
Friends and colleagues asked why? Why would anyone want to spend 13 days at sea, sailing back and forth across the ocean? To paraphrase the old adage, getting there, in this case, would be all the fun. Sailors, – like Hungarian author Ferenc Máté – would immediately get it.
THE TRANSATLANTIC VOYAGE
It was a bright sunny summer day when we sailed out of New York harbor, balloons filling the sky as we watched the city's familiar landmarks slowly shrink into the brilliant distance. Without the slightest tweak of apprehension, we welcomed a week of uninterrupted days at sea before we would see land again.
Those days now blur in memory much as the fading skyline, with snatches of long languid hours in lovely teak deck chairs, on brisk days and invigorating walks around the Promenade Deck, of tea and cucumber sandwiches, delightful company, cuisine unmatched anywhere on land or at sea.
There were interesting lectures on everything from photography to the Concorde, from chiropody and reflexology to world politics and globalization, from the Royal Family to the history of the legendary ocean liner that we were lucky enough to call home. There were saunas and steam baths, shuffleboard, and volleyball, programs on nutrition, fitness, osteoporosis and stress management, leisurely tours of the ship's remarkable memorabilia, formal evenings and captain's parties, Broadway shows and ballroom dancing, even karaoke, an internet center, and an extensive library with over 7,000 titles and deep leather chairs.
But these were all frosting on the cake, frivolities for those who welcomed a distraction from the main attraction: the ship at sea. My favorite pastime consisted of doing nothing to the purring of the engines, the gentle rolling, the rhythm of the waves. My greatest joy derived from simply watching the ocean turn shades of blue and grey, an occasional spotting of dolphins or a whale.
REST IN PEACE
From my first night on board, I slept soundly ten hours, twice my usual five, and without the customary help of a mild sedative. This became a nightly event accompanied by the soft tune of the creaking of the cabin walls. Once I awakened to find my mother hovering over me, trying to ascertain if I were alive. She slept too, but she always does (and without Cary Grant).
Time simply disappeared, and we were suddenly in Southampton. A friend from London appeared, eager to take us for a drive into the English countryside. But the appeal of warm beer and pub food fast faded as the menu of fresh seafood was posted for lunch in the elegant but cozy Britannia dining room. It seemed obvious – after hearing our rave reviews – that our guest was longing for lunch on board. So after six days at sea, we never did disembark.
The following day I slept right through the departure of the organized the tour I'd booked in our only other port of call, Le Havre. So after a few hours stroll around the French port, without further adieu, we were back on board and soon heading westward across the big puddle, with a new captain, a new set of dinner companions, unfamiliar faces on deck.
The next six days, like the first, blended into a relaxing rhythm of zero responsibilities, easy friendships, and a comfortable familiarity with the ship's layout, staff, and crew. No reason to be smug and cocky, I soon learned – out of the near full capacity of over 1700 passengers on this voyage, fully 605 were World Cruise repeaters – and not the least bit shy about comparing numbers in a playful game of one-upmanship.
Cunard is the only company that does regularly scheduled transatlantic crossings – on the Queen Mary 2 from April to November – but more than a dozen lines offer the opportunity to savor this legendary experience on repositioning voyages. Cruise ships large and small are seasonally moved from one cruising destination to another, mainly as transatlantic crossings in the spring and fall between the Americas and Europe. These voyages between continents often represent exceptional value for money. For as little as $899 per person, you can spend 14 nights on Celebrity's Century crossing from Miami to Barcelona, or 16 nights on Holland America Line's Eurodam from Fort Lauderdale to Rome. Fares on Cunard's QM2 start at $895 per person for classic six-day sailings between New York and Southampton. Or in June you can cross from Southampton for $859 on the maiden voyage of the world's second largest ship, Norwegian Caribbean Line's 4,200-passenger Norwegian Epic. If you tend to get queasy in rough weather, best stick to the bigger ocean liners for transoceanic voyages. Check with your travel agent or www.cruising.org for a list of transatlantic crossings, and individual cruise lines' websites for schedules and prices.
THE BUZZ ABOUT TRANSATLANTIC VOYAGES
"There is still a mystique about ocean cruising," said Cruise Director Bob Haines, who'd been twelve years on the QE2. "Some of our regulars simply hate jet leg or suffer fear of flying, and we get Americans returning from job stints in Europe with all their worldly goods. But most of our passengers are devotees of ocean cruising who just love the experience of the grande dame of the oceans." Indeed, one woman, whose husband died on board during their last world cruise together, let go of land and was living on board year round.
"Myself, when I'm at home," concluded Haines, "I miss the sea, I miss the intrigue, the challenges. But most of all I miss looking at the ocean — it changes all the time. And the exciting buzz of arriving in New York City at dawn. Don't miss it," he advised our arrival scheduled for 6 AM the following morning. "Don't miss it," he repeated, noting my look of pain at the early hour. "You'll never forget it."
The mostly European passengers were all on deck well before dawn as the ship listed gently to port approaching the Verrazano-Narrows Bridge, then the Statue of Liberty, and Ellis Island. Finally, the sun rose spectacularly between the Twin Towers of the World Trade Center, which a month later would be gone, its vision fixed forever in memory, as we savored our last moments of detachment, of the quiet grandeur of a more leisurely era, of a "simpler, secure, more humane existence."
---
About the Author
Susan Pierres is an internationally published Miami-based writer/photographer specializing in travel, food, conservation, and health. Long a contributing editor of Caribbean Travel & Life, Pan Am Clipper, and Birnbaum Travel Guides to Italy and the Caribbean, she covered those regions extensively from former bases in Rome, London, and Anguilla. Her credits span the globe from Italy to Australia, including major newspapers, magazines such as Town & Country, National Geographic Traveler, Islands, People, and most recently Conde Nast's concierge.com. In a former life she also worked aboard legendary Lindblad adventure cruise ships in Africa, Europe, and Indonesia, as a researcher for the Los Angeles Times Rome and London bureaus, and in the publicity offices of feature film locations from Cyprus to Ireland. She has visited some 180 countries around the world.
Sponsored Links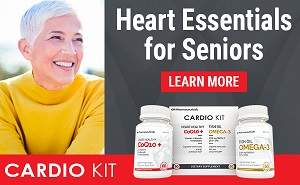 Cardiologist Developed and Recommended
---
Your link could be here.
About
This top-ranked site now has over 4,000 pages of humor, nostalgia, senior advocacy and useful information for seniors 50+. Updates weekly!
The daily e-zine for everyone over 50 who feels way too young to be old.
"...the perfect mix of Andy Rooney, Dave Barry, and Garrison Keilor, combining knee-slapping humor with useful information and genuine compassion."
Retired.com
"Thousands look to and trust Suddenly Senior. Other Websites pale in comparison to the real-life, intimate look into senior lives. What sets apart Suddenly Senior is its blistering honesty and its incomparable encouragement. Millions need guidance."
Suzette Martinez Standring
"Best Senior Site ever on the Web! Great, up-to-date information on how seniors can save money on drugs. Wonderful nostalgia. Hard-hitting senior advocacy pieces that get read in high places. Wonderful humor. It's all at Suddenly Senior."
Alexa.com
KUDOS
Now read by 3.1 million in 83 newspapers from Florida's St. Petersburg Times to the Mumbai, India News.