Who says you need Lipitor. The TV ads say so. The physician you go to who reads your Cholesterol report says so. The Pfizer salesman that wines and dines your physician says so.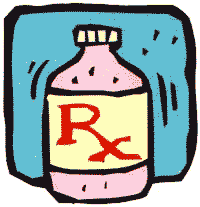 Stop and think…what is the common denominator in all of this. Money! Money for the TV stations to the tune of somewhere in the excess of $4 billion dollars per year for all the Rx drugs being advertised. Money for Pfizer to the tune of $9 billion dollars worldwide for a medication that costs pennies on the dollar.
The physicians spend the time reading your cholesterol report and your blood test to be sure your liver isn't going to hell in a hand basket, and then charges you for his time which is limited since he has to see many patients every day to make sure he makes a decent living after paying high liability insurance costs. Most Americans work for Uncle Sam through April of each year and then they start paying themselves. The Physician has to wait until July before he starts paying himself.
Someday maybe the physicians will get smart and start to think for themselves and not let the pharmaceutical companies provide the Continuing Education that distorts his ability to deliver good healthcare. Maybe then their insurance costs will start to drop.
Before Merck introduced Mevacor, the first cholesterol lowering drug, we had an effective drug called Niacin Time Release 250 mg. capsules that did the job. It wasn't patented and didn't cost a lot.
Three months before Merck introduced Mevacor, a 10 patient study of VA veterans at the St. Louis VA hospital where in a clinical study that discovered that taking 2500 mg of Niacin a day caused liver damage. Usually 250 mg to 500mg of Niacin Time Release per day is sufficient to lower cholesterol, especially if you commit yourself to good nutrition and some simple exercise like walking a couple of miles a day.
This negative report got wide spread publicity in the news over the next 30 days. Newspapers need to fill the pages of their papers with new and exciting medical information. It's a lot easier to find wire reports and reproduce them than go out and learn the truth. The outcome of this event was that Niacin was discredited and the use fell off dramatically.
Isn't it wonderful that Mevacor came along at a convenient time to fill this void? Would anyone dare dream that this was a public relations / advertising campaign to change the prescribing habits of the physicians? Mevacor became a billion dollar drug in short order.
Send a Message to Pfizer
In 1991, it has been reported that Co Enzyme Q 10 combined with Mevacor was patented by Merck. It is my understanding that this was done because they discovered that Mevacor (as well as all the other cholesterol lowering statins) deplete the body of this essential enzyme. Merck has never marketed this combination product. Maybe because their lawyers told them that this secret knowledge would subject them to liability suits for all the harm that this has caused the unsuspecting patients that took their drug. It would be an admission of guilt.
Wouldn't it be a good time to talk to your physician about prescribing Niacin Time Release 250 mg. Capsules (Plain tablets cause a flush that makes you feel funny) and making a commitment to good nutrition and exercise.
Also, buy Co Enzyme Q 10 30 mg from your favorite drugstore and take it every day. Japan consumes more Co Enzyme Q 10 every year that they do Vitamin E and they also have a much lower rate of heart problems.
One final note. Did you notice that each TV ad for cholesterol lowering Statins reminds you that they may cause liver damage in some patients? I wonder how the families of Baycol users feel about all this high-powered medical magic that destroyed a loved one they lost. Baycol was a cholesterol-lowering drug approved by the FDA that had a high side effect profile that didn't stop the FDA from approving it. The FDA has lost their independence and objectivity over 30 years ago.
Be proactive. Take charge of your health, learn how your body works and use Google to learn about what is really happening in the health arena. This is how you send a message to Pfizer.
---
T. Braun, Pharmacist, Buyer, Marketing Executive for a Major Drug Chain. Active for over 45 years in Pharmacy.
Legal Stuff: Disclaimer – This document is informational in nature. Medical advice should be secured through your physician.
---
EARLY E-MAIL TO TOM...
Tom:
I was on Lipitor for nearly 3 years before anyone suggested that it was dangerous. I started researching the various statin drugs and became appalled at the danger I was putting myself in! In addition to the liver damage a substantially high percentage of test subjects died of other causes (not seen in the control groups), and many men became impotent! (I had seen a steady decrease in my performance but attributed it to being 67, now I don't think so.)
I stopped Lipitor and Tricor (another dangerous drug!) and refused to start Crestor that my doctor prescribed for me at my last visit in December, '03. I started taking Niacin 250mg twice daily, started taking 1/4 cup ground flax seed daily and a number of vitamins and supplements intended to cleanse my liver of the statins. I use L- Arginine 1000mg and some herbals and have begun to get some erection again. It's just been 4 months so I'm not expecting miracles but this is one situation where "every little bit helps"!
I also changed physicians! I was fortunate to find an M.D. that uses a holistic approach and never prescribes any of these Big Pharma drugs until common sense and good nutrition isn't enough. (In other words, very rarely.)
My lab tests just taken show my cholesterol levels are within normal limits, my glucose is fine but my triglycerides are still elevated. So I just added fish oil 3000mg to my regimen. I fully expect that I will be able to get and keep everything in line eventually.
Ben
About
This top-ranked site now has over 4,000 pages of humor, nostalgia, senior advocacy and useful information for seniors 50+. Updates weekly!
The daily e-zine for everyone over 50 who feels way too young to be old.
"...the perfect mix of Andy Rooney, Dave Barry, and Garrison Keilor, combining knee-slapping humor with useful information and genuine compassion."
Retired.com
"Thousands look to and trust Suddenly Senior. Other Websites pale in comparison to the real-life, intimate look into senior lives. What sets apart Suddenly Senior is its blistering honesty and its incomparable encouragement. Millions need guidance."
Suzette Martinez Standring
"Best Senior Site ever on the Web! Great, up-to-date information on how seniors can save money on drugs. Wonderful nostalgia. Hard-hitting senior advocacy pieces that get read in high places. Wonderful humor. It's all at Suddenly Senior."
Alexa.com
KUDOS
Now read by 3.1 million in 83 newspapers from Florida's St. Petersburg Times to the Mumbai, India News.