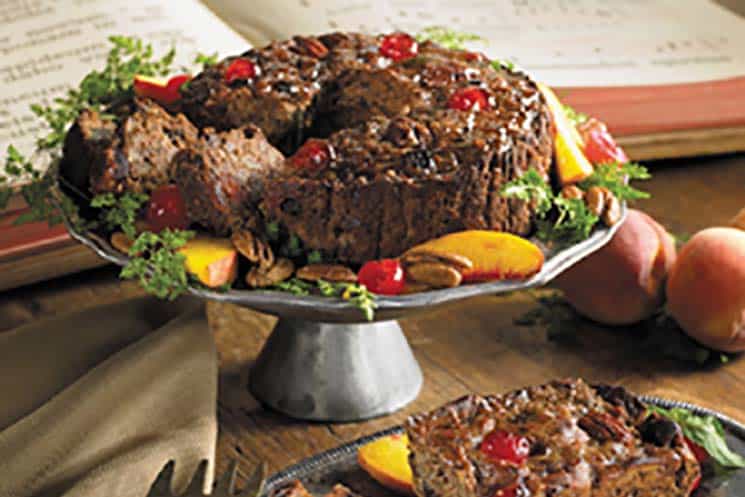 This has been the first Christmas season in my 82 years that I can remember not receiving a single bite of fruitcake.
Maybe the fact that so much of our holiday buying has switched over to internet shopping accounts for the absence of the typical fruitcake deluge. Or maybe it's the fact that there are so many more options for buyers today that fruitcake gets overlooked.
Still, major bakers and sellers of fruitcakes say they have been shipping hundreds of thousands of pounds – at $8-$12 a pound – annually of the ancient delicacy.
Christmas Fruitcake Drought
Not an ounce of fruitcake has reached my front door. Not even a slice of it has shown up at a typical Southern Christmas dinner of smoked ham and ribs we share with friends.
It's a drought of proportions worth noting considering I grew up with fruitcakes; one of the ancient treats handed down to us from the days of the Romans.
Fruitcake even found its way to me when I was stationed in the Far East during the 1950s. My uncle, the town doctor in my small hometown in Ohio, prescribed his special version of fruitcake. He saturated it in rum for the holidays. He baked them himself and wrapped each one in a rum-soaked cloth before shipping it. Sometimes even the box the fruitcake came in would be soggy after traveling halfway around the world. I think he used at least 150-proof rum in his baking. You could get high on a couple of slices of "Doc" special holiday fruitcake.
Many people think of fruitcake as a Southern thing because some of the major producers are located in Georgia. The real reason they're located there is because of the proximity to fresh fruits and nuts. Both are dominant ingredients in fruitcake. They range everywhere from one of the world's largest producers of fruitcakes started by an immigrant from Italy over a century ago in Claxton, Georgia, to monks in a Georgia monastery.
Nutty As a Fruitcake
The expression "nutty as a fruitcake" was created in 1935 to describe the dominance of Georgia nuts in fruitcake.
The truth is that producers worldwide have created fruitcakes in various combinations of fruits and nuts in almost every country.
Many have loved and hated Christmas fruitcake and often becomes the butt of many jokes. Johnny Carson, on his "The Tonight Show," used to claim there was only one fruitcake in the world and it was passed from family to family.
A recipe for a Roman fruitcake 2000 years ago had pomegranate seeds, pine nuts, and raisins mixed into a cake made out of barley mash. Give or take a few fruits and nuts, the basic recipe for fruitcake has changed little over the centuries.
Our Sponsors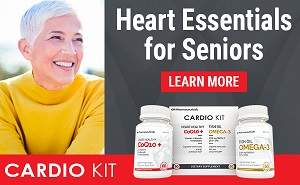 Cardiologist Developed and Recommended
---
Your ad could be here.
About
This top-ranked site now has over 4,000 pages of humor, nostalgia, senior advocacy and useful information for seniors 50+. Updates weekly!
The daily e-zine for everyone over 50 who feels way too young to be old.
"...the perfect mix of Andy Rooney, Dave Barry, and Garrison Keilor, combining knee-slapping humor with useful information and genuine compassion."
Retired.com
"Thousands look to and trust Suddenly Senior. Other Websites pale in comparison to the real-life, intimate look into senior lives. What sets apart Suddenly Senior is its blistering honesty and its incomparable encouragement. Millions need guidance."
Suzette Martinez Standring
"Best Senior Site ever on the Web! Great, up-to-date information on how seniors can save money on drugs. Wonderful nostalgia. Hard-hitting senior advocacy pieces that get read in high places. Wonderful humor. It's all at Suddenly Senior."
Alexa.com
KUDOS
Now read by 3.1 million in 83 newspapers from Florida's St. Petersburg Times to the Mumbai, India News.