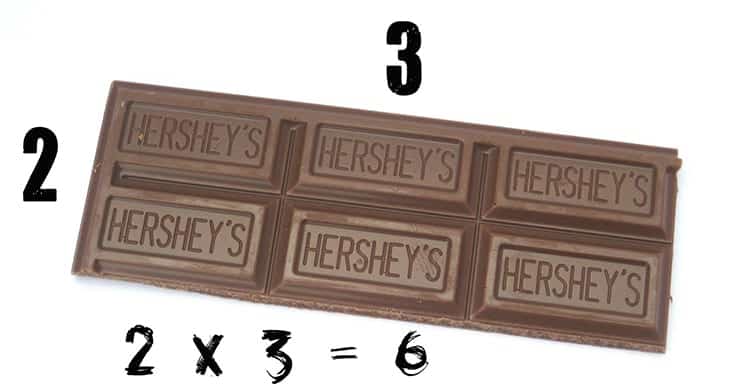 CHOCOLATE MATH…DON'T CHEAT BY SCROLLING DOWN FIRST!
(This is Kind of Amazing)
This really works… try it out.  You will need a calculator or a pencil and paper to do the chocolate math unless of course, you can do it in your head.
It takes less than a minute…….
Work this out as you read.
Be sure you don't read the bottom until you've worked it out!
This is not one of those waste of time things, it's fun.
First of all, pick the number of times a week that you would like to have chocolate. (try for more than once but less than 10)
Multiply this number by 2 (Just to be bold)
Add 5. (for Sunday)
Multiply it by 50 I'll wait while you get the calculator…………….

If you have already had your birthday this year add 1752… If you haven't, add 1751.
Now subtract the four digit year that you were born.

You should have a three digit number …..
The first digit of this was your original number (i.e., how many times you want to have chocolate each week).
The next two numbers are ………..
YOUR AGE! (OH YES, IT IS!!!!!)
THIS IS THE ONLY YEAR (2002) IT WILL EVER WORK, SO SPREAD IT AROUND WHILE IT LASTS. 
Our Sponsors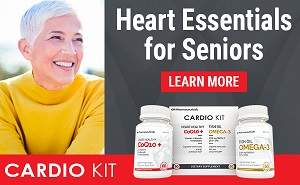 Cardiologist Developed and Recommended
---
Your ad could be here.
About
This top-ranked site now has over 4,000 pages of humor, nostalgia, senior advocacy and useful information for seniors 50+. Updates weekly!
The daily e-zine for everyone over 50 who feels way too young to be old.
"...the perfect mix of Andy Rooney, Dave Barry, and Garrison Keilor, combining knee-slapping humor with useful information and genuine compassion."
Retired.com
"Thousands look to and trust Suddenly Senior. Other Websites pale in comparison to the real-life, intimate look into senior lives. What sets apart Suddenly Senior is its blistering honesty and its incomparable encouragement. Millions need guidance."
Suzette Martinez Standring
"Best Senior Site ever on the Web! Great, up-to-date information on how seniors can save money on drugs. Wonderful nostalgia. Hard-hitting senior advocacy pieces that get read in high places. Wonderful humor. It's all at Suddenly Senior."
Alexa.com
KUDOS
Now read by 3.1 million in 83 newspapers from Florida's St. Petersburg Times to the Mumbai, India News.