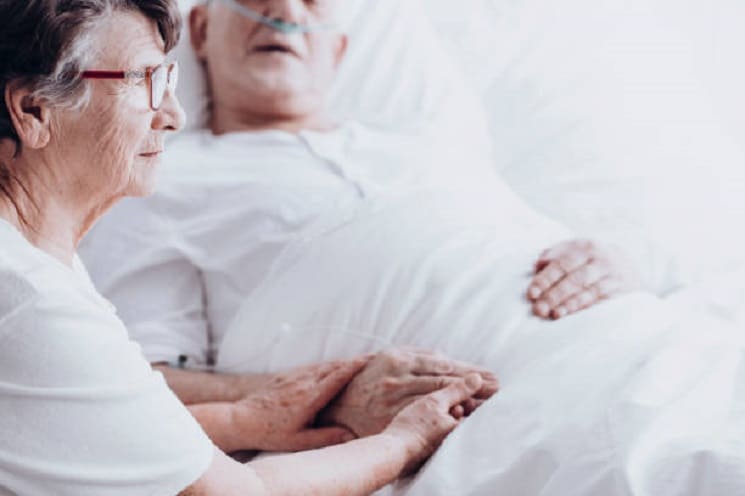 The Big "C" can play great games with the mind. It makes you constantly worry about cancer mortality. In my case, it isn't the first time. I've been plagued with one or more types of cancer and luckily avoided many others in my 83 years.
But, regardless of what I am facing, there are days it just runs amuck in my brain.
It brings into focus one's mortality. How much longer do I have to go? Does it make any difference whether I die at 83 or 88? Where does this great adventure in living lead? What is the next adventure?
I ran into it years ago on Christmas Day 1969 when a doctor slapped me in the hospital with blood clots stuck in my legs. He told me, "You are like a cat. You have nine lives, but you've used ten and a half of them. I don't know if I can keep you alive another year."
Cancer Mortality
True, I had been burning the candle at both ends for a decade or more. My response to that doctor was to get me out of the hospital one more time and I would take my chances.
But that confrontation with mortality had a profound effect on me. Did I really want to live or was it time to get it over with once and for all?
Luckily, I chose to live and that demanded many changes be made. Substance abuse had to go and, if I was to survive, I had to clean up my act. It wasn't easy but I am here today to face my mortality once again because I managed to pull it off with a lot of help from friends.
A half dozen years ago I was diagnosed with a brain tumor. Again, luckily, it has been benign although a friend who had a similar tumor lasted less than a year with his.
Part of cleaning up my act became a regime of regular physical exams, proper care in taking only prescribed medications and respecting the word of the doctors who were responsible for my medical care.
I made a mental, and sometimes a verbal commitment, to my doctors that if they would not write my books, I would not take out their appendix. I have stuck with that commitment and have enjoyed an extra half-century of good living.
Radiation Time
Now it's radiation time. I am headed into the machine for at least five weekly doses of radiation to kill off a carcinoma that has appeared on a lesion on one of my lungs that was injured 60 years ago.
The prognosis: Excellent, giving me a few more years here on earth for which I am grateful.
But still, the cancer diagnosis dances through my head with so many "what ifs" I must concentrate on other things to avoid wasting what brain power I may have left on them.
I long ago made my peace and am not afraid of dying. It's not knowing the schedule that seems to flirt with my emotions.
Our Sponsors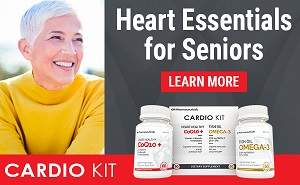 Cardiologist Developed and Recommended
---
Your ad could be here.
About
This top-ranked site now has over 4,000 pages of humor, nostalgia, senior advocacy and useful information for seniors 50+. Updates weekly!
The daily e-zine for everyone over 50 who feels way too young to be old.
"...the perfect mix of Andy Rooney, Dave Barry, and Garrison Keilor, combining knee-slapping humor with useful information and genuine compassion."
Retired.com
"Thousands look to and trust Suddenly Senior. Other Websites pale in comparison to the real-life, intimate look into senior lives. What sets apart Suddenly Senior is its blistering honesty and its incomparable encouragement. Millions need guidance."
Suzette Martinez Standring
"Best Senior Site ever on the Web! Great, up-to-date information on how seniors can save money on drugs. Wonderful nostalgia. Hard-hitting senior advocacy pieces that get read in high places. Wonderful humor. It's all at Suddenly Senior."
Alexa.com
KUDOS
Now read by 3.1 million in 83 newspapers from Florida's St. Petersburg Times to the Mumbai, India News.