Political
Bipartisanship: Leaders Love Spending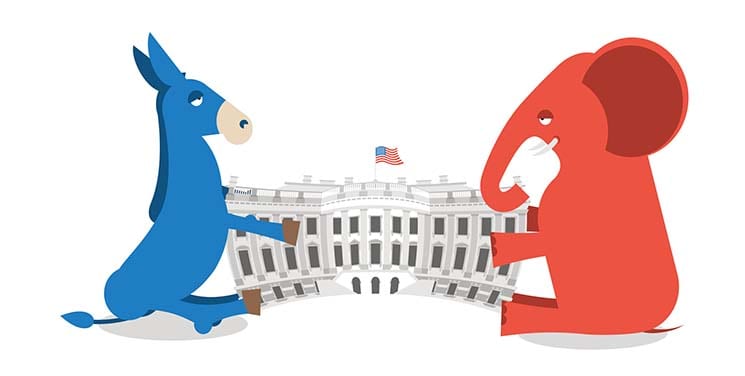 People looking for bipartisanship in our national leaders need to look no further than our nation's capital. There the members of Congress we have elected have wholeheartedly agreed on only one thing: spending.
On every other thing, they are always in disagreement for a multitude of reasons. They have reached the point of putting many comedians out of business. If you want humor today, all you need do is turn on the political news.
Bipartisanship: Lies and Politics
I spent a lifetime covering politicians as a reporter after coming from a political family. I still have difficulty believing any of them.
The most truthful thing a politician ever told me was from a county commissioner.  He explained to me why he voted to fire a county administrator.  "He lied when he didn't have to," the commissioner exclaimed; adding that there were simply times in politics when it was necessary to lie.
I believe his attitude has reached pandemic proportions in our Congress.
We're a nation politically divided and somewhat at a standstill over protecting our borders. Garbage piles up in public places because the workers are on furlough. The debate over the issue goes nowhere. The opening of the 160th Congress was replete with wasted dollars.
Take for instance the swearing-in of new members. They were dutifully sworn in during a proper formal ceremony held privately before the House and Senate opened for business. Then, once both chambers were open, the new members were called to the well of the houses. They were sworn in with smaller groups in a fake ceremony. It was held only to provide photo opportunities for congressional members to use in future political campaigns.
I know that sounds like a small expense compared to other things our lawmakers throw money at. It is the deception of the act that typifies the bipartisanship spending attitude of our political leaders.
National Budget: Reducing Spending
Nowhere have you heard any serious talk about balancing the national budget or reducing spending. All of this neglect exist during a time when we are mortgaging the country at an ever-increasing rate.
You will hear politicians talk about reducing spending in one area to offset the cost of new spending in another area. It's all balderdash. I call it the 10X complex of political thought.
They may promise to reduce spending over a 10-year period. Or decrease it to an amount equal to what they will spend on a new project. Politicians want us to believe they are keeping things in balance. But the truth is it never works that way. They may make a reduction for a year or so. By the third or fourth year, it has disappeared from cuts in other appropriations and the deficit continues to increase.
Democrats, Independents, and Republicans all bask in this shameless bipartisanship glory. It's like they don't believe we people out here in the hustings recognize what is going on.
Many of us do. While our Social Security checks, for which we paid many years into a fund to finance, are increasing less than 3 percent annually. Our dollars devalue at a higher rate, which is something we seniors feel.
It's the continued effect of operating the country at a consistent monetary deficit; one that piles up national debt more rapidly each year that reduces the value of the dollar we hold on any given day.
In continuing this practice, our Congress has displayed its bipartisanship and shows no intention of changing its course.
Sponsored Links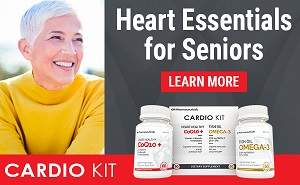 Cardiologist Developed and Recommended
---
Your link could be here.
About
This top-ranked site now has over 4,000 pages of humor, nostalgia, senior advocacy and useful information for seniors 50+. Updates weekly!
The daily e-zine for everyone over 50 who feels way too young to be old.
"...the perfect mix of Andy Rooney, Dave Barry, and Garrison Keilor, combining knee-slapping humor with useful information and genuine compassion."
Retired.com
"Thousands look to and trust Suddenly Senior. Other Websites pale in comparison to the real-life, intimate look into senior lives. What sets apart Suddenly Senior is its blistering honesty and its incomparable encouragement. Millions need guidance."
Suzette Martinez Standring
"Best Senior Site ever on the Web! Great, up-to-date information on how seniors can save money on drugs. Wonderful nostalgia. Hard-hitting senior advocacy pieces that get read in high places. Wonderful humor. It's all at Suddenly Senior."
Alexa.com
KUDOS
Now read by 3.1 million in 83 newspapers from Florida's St. Petersburg Times to the Mumbai, India News.