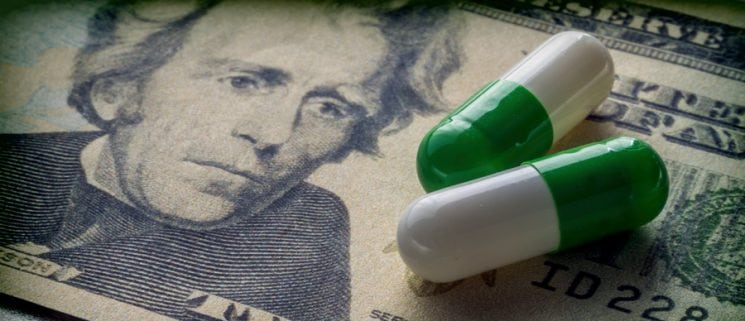 How can we get our representatives in Congress and the Senate out of the pockets of the special interest lobbies like Pharma? Is big Pharma buying votes?"
I have Medicare coverage because I'm permanently disabled. I have been in what is now called a "Medicare Advantage Plan" since 1994 when I first became eligible for Medicare coverage.
In the beginning, the benefits were unbelievable. No deductible for hospitalizations, no ER co-pay if you were admitted from the ER. No co-pay for ambulance etc. The drug coverage was outstanding, even though at that time there was no drug coverage provided by "Traditional Medicare."
Co-pay for Rx drugs was $5 for generic and $7 for brand name and there were no "tiers". They did have a formulary but if the doctor felt an off-formulary drug was needed, as my doctor often did, the doctor could contact the company and I never had a request for an exception denied.
Congress Changes Medicare
After Congress reduced payments for Medicare providers, benefits changed, but you could still get an exception if needed. Then with more cuts and rising costs, my plan covered only generic drugs with no coverage for brand-name drugs.
Last year, before Medicare's Plan D was implemented, my plan started covering some brand-name drugs. However, it introduced the "tier" concept so I could get coverage for most of my prescriptions. There was no "GAP" in coverage for an out of pocket stop/loss.
For this and the rest of my medical coverage provided by the plan (Secure Horizons), I paid a $20 monthly premium and small co-pays for visits.
The hospital coverage now had a deductible but much less than traditional Medicare's coverage. Also for those people who had both the Medicare Advantage Plan AND Medicaid (Medi-Cal in California), Medi-Cal picked up their Medicare premiums, health plan premiums, co-pays AND it covered drugs not covered by the health plan as long as they were covered by Medi-Cal.
That Was Then. This Is Now.
As you know, President Bush's wonderful new drug plan falls far short of the coverage previously available for members of the Medicare Advantage Plan.
Today the same plan has sparse Rx benefits. It costs me a $20 monthly premium for the medical coverage and an additional $19 to cover my Medicare Plan D premium. That's not to mention the gap in coverage.
CMS Director McClellan boasts that the co-pays for those "in poverty" are only $1 and $3. Apparently, he doesn't have a clue that to people living on SS and SSI even $1 or $3 is a lot of money. It's especially true if you are chronically ill and take a number of drugs.
My sister receives a total of only $832 per month from SS and SSI combined. That's the maximum allowed per California's guidelines. We live in San Diego. She has not been able to get any rental assistance after two years on the Section 8 waiting list. With housing and groceries, her money is gone. She is having a lot of trouble paying even the small co-pays now required of her.
I bring her situation up to illustrate how seriously this change in coverage is affecting our most needy citizens. How can we get our representatives in Congress and the Senate out of the pockets of the special interest lobbies like Pharma?
I feel that I'm facing "shoveling sand against the tide."
Senior Citizen Contest
Win Our $1k Grand Prize
Weekly prizes awarded
About
This top-ranked site now has over 4,000 pages of humor, nostalgia, senior advocacy and useful information for seniors 50+. Updates weekly!
The daily e-zine for everyone over 50 who feels way too young to be old.
"...the perfect mix of Andy Rooney, Dave Barry, and Garrison Keilor, combining knee-slapping humor with useful information and genuine compassion."
Retired.com
"Thousands look to and trust Suddenly Senior. Other Websites pale in comparison to the real-life, intimate look into senior lives. What sets apart Suddenly Senior is its blistering honesty and its incomparable encouragement. Millions need guidance."
Suzette Martinez Standring
"Best Senior Site ever on the Web! Great, up-to-date information on how seniors can save money on drugs. Wonderful nostalgia. Hard-hitting senior advocacy pieces that get read in high places. Wonderful humor. It's all at Suddenly Senior."
Alexa.com
KUDOS
Now read by 3.1 million in 83 newspapers from Florida's St. Petersburg Times to the Mumbai, India News.