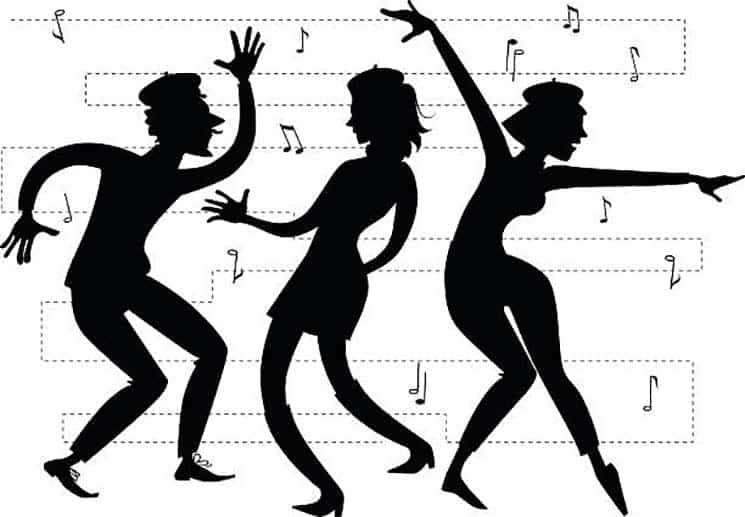 Watching today's news brings back to me a view from the past. I am a member of the Beat Generation, the sons, and daughters of those of the Greatest Generation that saved this country's freedoms that much of the world would like to enjoy as we take them for granted today.
Many have claimed The Beats were nihilists and unintellectual due to the ideological differences between American culture at the time and the Beat Generation.
But I never found it that way. For many of us, our childhoods were stolen by World War II. We wound up in the 1950s the adult children of those who won that war but then were plunged into a war in Korea that could never become an American victory.
To set the record straight, there will never be an official end to the Korean War for Americans. We never fought in Korea under the American flag. Instead, the U.S. troops who fought in that war fought under the United Nations flag as members of a coalition army to which some two dozen other countries contributed troops.
It was the first of a series of wars that continue today where Americans find themselves fighting winning battles but unable to claim victories.
In Korea, American troops were simply designated as the lead of the United Nations forces. If there is ever to be an official end to the Korean War it will have to come between North Korea and the United Nations, not between North Korea and the United States.
Nonetheless, many Beats served their country in the Armed Forces when it came their time. We had eight-year obligations to fulfill by law. I fulfilled mine by serving three years of active duty in the Regular Army as an intelligence analyst and five years in the Inactive Reserves to earn my Honorable Discharge.
That service took me to many parts of the world where the scars of World War II had not yet healed. I saw the destruction war can cause both physically and psychologically to whole cultures, countries, and people.
I knew about the 50,000 or more American soldiers we lost in Korea and about the more than 8,000 Americans who never came home and who have never been accounted for and that fact has scored at the top of official hush-hush lists for generations.
When Jack Kerouac's "On the Road" was published in 1957 I was on one of the teams that tracked and recorded Russia's Sputnik I, throwing the door of international fear wide open once again.
But "On the Road" said a lot to many of us caught up in fighting in silence the Cold War. We knew a more complex world was setting in around us, the answers to those questions we might never be able to answer.
Beats explored life in a different way than our parents could ever conceive. We were color blind because we had served with all races in our time in the military. We had our own music – jazz and blues were my favorites and I played some drums and bass.
Allen Ginsberg's book of poetry rambled on and on in syntax and words like nothing ever published but eventually solidified our First Amendment rights. While Ginsberg's writing shocked the public by exposing the barrack's words of our fathers' generation, the courts ruled that his book "Howl" was protected by the First Amendment.
It was a heady time for many but those Beats still around today can only chuckle about it when we hear our elected officials publicly using those words thought indecent by the generations before us.
Maybe Ginsberg said it best when he said, "Nobody knows whether we were catalysts or invented something, or just the froth riding on a wave of its own. We were all three, I suppose."
So, The Beats quietly changed much of the culture of their time only to drift aside as the more flowerful Beatniks of the 1960s and 1970s moved to center stage epitomized by Woodstock.
Many of us who considered ourselves Beats in the '50s still carry our more conservative style quietly with us. Our uniform of a blazer or corduroy jacket, blue broadcloth button-down shirts, khaki slacks, silk club tie, and penny loafers has survived generations of style as have our hopes for a kinder, gentler nation.
In the public discourse today, I sense a similar uprising may be on the horizon spurred on by the younger members of our political culture.
Senior Citizen Contest
Win Our $1k Grand Prize
Weekly prizes awarded
About
This top-ranked site now has over 4,000 pages of humor, nostalgia, senior advocacy and useful information for seniors 50+. Updates weekly!
The daily e-zine for everyone over 50 who feels way too young to be old.
"...the perfect mix of Andy Rooney, Dave Barry, and Garrison Keilor, combining knee-slapping humor with useful information and genuine compassion."
Retired.com
"Thousands look to and trust Suddenly Senior. Other Websites pale in comparison to the real-life, intimate look into senior lives. What sets apart Suddenly Senior is its blistering honesty and its incomparable encouragement. Millions need guidance."
Suzette Martinez Standring
"Best Senior Site ever on the Web! Great, up-to-date information on how seniors can save money on drugs. Wonderful nostalgia. Hard-hitting senior advocacy pieces that get read in high places. Wonderful humor. It's all at Suddenly Senior."
Alexa.com
KUDOS
Now read by 3.1 million in 83 newspapers from Florida's St. Petersburg Times to the Mumbai, India News.