Nostalgia
Automobile Nostalgia: Your First Car Memories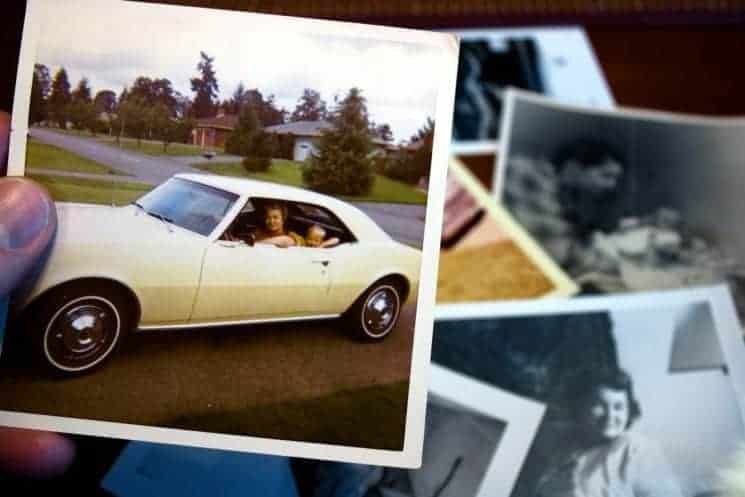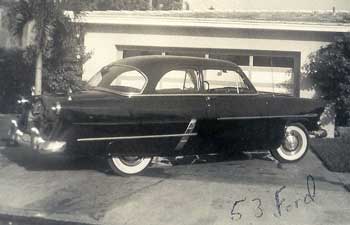 It wasn't much on looks. It had more miles on it than God. The clutch slipped, the rear shocks didn't work, and inside it smelled like someone died. But that '39 Studebaker was my first car, first love.
When I turned 17, My Dad bought me a new 53 Ford. I wanted the 6-cylinder because it had an overhead valve engine & stick shift. In no time and thanks mostly to a J.C.Whitney catalog, I put on a dual carb intake manifold, dual exhaust, lowered the rear end with lowering blocks, installed a custom grill and fender skirts, a heavy duty clutch, and later a Crane cam, shaved the head, and oversized pistons. It was "HOT" until my cousin got a 55 Chevy V-8 ….and blew my doors off……
Rocky
My first car was a 1947 Ford pickup … actually manufactured before the war but held back somewhere and sold as brand new after the war. At least that's what I was told. I paid $50 for it because, according to the seller, it was good for parts. I had a 1950 Ford pickup with a transmission giving me fits. I thought I'd part out the '47 only to discover all it needed was the universal joint replaced. I put the for sale sign in the '50 and sold it for $75. Ah, those were the days………… about 1968 or so.
Billy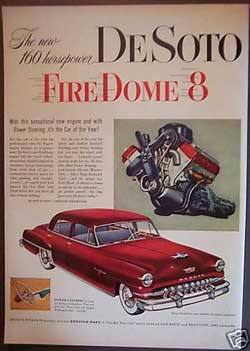 Dear Frank, I must tell you that 1st cars are not only little boys wishes. However, my 1st BOMB was a black commander Studebaker. The one that looked like no one could tell which way it was going…and it may have been older? than your GREEN BOMB … trimmed inside with chromium with an imitation wood paneled dash. Those days the hydra-matics weren't in vogue yet. I don't remember what year it was and it wasn't beat up, BUT the only thing that was radically wrong was that every time it crossed over a railroad crossing all four hubcaps flew off in different directions. I'm up to #16 transportation cars…Japanese…my 1st and it is a silver Mitsubishi Mirage basic. A used lease car now 12 y.o.a.
I needed the Studee' to get to work at the club I worked for in Dolton called the Dorchester Club and it was a readily $35.00 purchase. (sold it for $100.) It also was the time that "stay at home" spouse's needed to work in order to keep their homes, kids fed, and survive. I'd pick up three of the kids that worked there on school breaks and when the Studee' crossed the tracks they had to get out and run to pick them up every time. It was the days of "switching married partners" and the club was a FAMILY type recreational. "Drinking" was rampant for there were many bars on the 1st level and a Royal bunch of bars upstairs in the Regal dining rooms. Many marriages and family became interchangeable. Have you ever heard of the Dorchester Club in Dolton, IL? It was converted into a senior independently living apartment building when the Johnson family moved to Hawaii.
Anyway, when Ralph Johnson, his Dad, and brothers built this club they were so successful they added a hotel and theater. That is when I met Don Ameche, some the Breakfast Club from radio, Bert Wheeler, and a few celebrity singers that I can't remember the names of. One might have been Dennis Day of Jack Benny fame. Some new celebrities coming up in the acting world. One of the plays I still remember was Brigadoon starring a very famous actor and I can't remember his name either. I have tried to look the club up in the archives of the internet to find the history and have not been successful. That was one of the best jobs that I had out of "100's!"
My BOMB was very needed cause I was already married to my 1st love with children. The one after that was a copper-colored Firedome. It was the one that you could drive automatic or stick shift. I've attached that memory.
Daisy
I remember those cars, but my car days go back before the 50m as a kid, my father seemed to have a new car every year. Of course, the fact that he was a traveling salesman may have been the reason.
The new car show which was held every year was always a big event, everyone went and looked. You could tell what brand a car was two blocks away, now even if you are next to it you have trouble figuring out the make.
But then in the 50s & 60s, it was my turn to look, no new cars, could not afford them.
Bought a 1973 Ford station Wagon new in 1973 for $3500. Still can't figure out what happened, these cars had all kinds of stuff on them, but 10 years later you could not even get a good used car for that price.
---
Other Automobile Stories
It was Jezebel – beautiful, sensuous and forbidden, a wanton mistress that threatened the very stability and sanctity of marriage.

Many of us lost a dear friend on April 29, 2004, as the final Oldsmobile rolled off the assembly line. The oldest automotive brand name in US history died at age 106. What are your Olds memories? I share some of mine.

Heavy Groping at the StarLite Drive-in

Were drive-in movies of the 40s and 50s the sexually unrestrained "passion pits" of yore? Or is all that our inner teenager's imagination?
---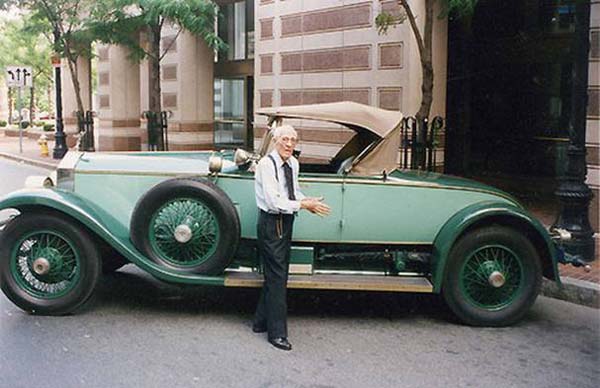 Man Owned & Drove Same Car for 82 YEARS
Mr. Allen Swift (Springfield, MA) received this 1928 Rolls-Royce Picadilly P1 Roadster from his father, brand new – as a graduation gift in 1928. He drove it up until his death last year…..at the age of 102 !!!
He was the oldest living owner of a car from new. Just thought you'd like to see it. He donated it to a Springfield museum after his death. It has 1,070,000 miles on it, still runs like a Swiss watch, dead silent at any speed and is in perfect cosmetic condition. (82 years) That's approximately 13,048 miles per year (1087 per month)…
---
Detroit Billboards


---
"Woodies"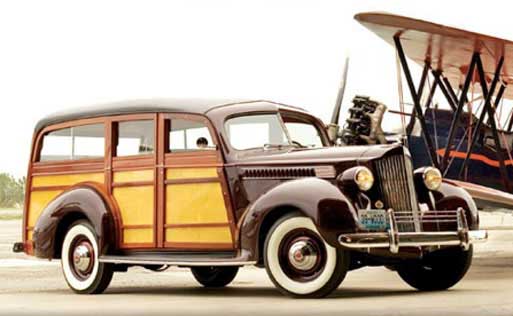 Our Sponsors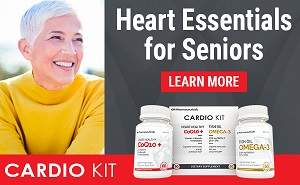 Cardiologist Developed and Recommended
---
Your ad could be here.
About
This top-ranked site now has over 4,000 pages of humor, nostalgia, senior advocacy and useful information for seniors 50+. Updates weekly!
The daily e-zine for everyone over 50 who feels way too young to be old.
"...the perfect mix of Andy Rooney, Dave Barry, and Garrison Keilor, combining knee-slapping humor with useful information and genuine compassion."
Retired.com
"Thousands look to and trust Suddenly Senior. Other Websites pale in comparison to the real-life, intimate look into senior lives. What sets apart Suddenly Senior is its blistering honesty and its incomparable encouragement. Millions need guidance."
Suzette Martinez Standring
"Best Senior Site ever on the Web! Great, up-to-date information on how seniors can save money on drugs. Wonderful nostalgia. Hard-hitting senior advocacy pieces that get read in high places. Wonderful humor. It's all at Suddenly Senior."
Alexa.com
KUDOS
Now read by 3.1 million in 83 newspapers from Florida's St. Petersburg Times to the Mumbai, India News.