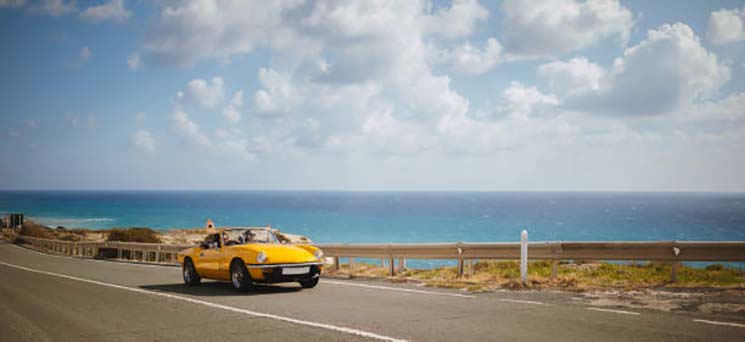 Years ago in California, I used to hear people say, "You are what you drive."
There was even a joke that went around about it. One Californian says to another, "I've got to go to the bathroom."
The other person replies, handing the first one his car keys, "Here, take my car" implying Californians drove their beloved cars everywhere they went.
In Florida where I have lived most of my 82 years, the saying goes more like this: "We drive what we are."
That best describes my lifetime foray with wheeled vehicles that started with my first car, a 1950 Dodge Coronet that I bought for $150 when I got out of the Army in 1958.
That old Dodge wasn't the sexiest car alive but with a copy of Jack Kerouac's "On the Road" tucked in beside me I joined his Beat Generation and the old Coronet took me across a good bit of this country eventually landing me in Florida where I live today.
While my West Coast friends were wowing their ladies with their souped-up iconoclastic vehicles, the girls in Florida didn't seem to mind the fact my old Dodge has plenty of play room and enough space to haul all their "stuff" when they needed help in moving from one apartment to another.
Eventually, the old Dodge reached my limits of tolerance in the repair department so got traded for an English Ford that I could drive from Jacksonville to Florida on two dollars worth of gas.
Over the years in Florida, I picked up an old Jeep Panel Truck that hauled me through the woods and along the streams and rivers in pursuit of fish and game. When fishing and hunting was not occupying my time, the old Jeep made a great camping rig for the infield at Daytona Speedway when Fireball Roberts was burning up the NASCAR circuit.
The old Jeep eventually gave way to an AMC Rambler convertible that was simply a fun car. Also, along the way, I discovered Volkswagens, the Beatle first, then the station wagons, vans and eventually The Thing.
I drove literally tens of thousands of free miles in those VWs simply because you could buy them used for a song from people who had grown tired of them, fix them up inexpensively, drive them 40,000-50,000 miles and sell them for $500-$600 more than you paid for them.
The Thing, of course, was just made for the fields and streams of Florida. I had two of them over the years. They were stellar for hauling home your fish and game.
I only bought one new vehicle in my life, a 1985 Dodge Ram Sports Utility Vehicle that was one of the first made in Mexico. It was the biggest lemon I ever got my hands on. It went through three transmissions in the first 50,000 miles, its brake system failed completely going down the Interstate, and its electric windows kept falling out of their channels. I traded it for a VW camper van that I enjoyed for years before giving it to my daughter and her husband.
In my VW world, I restored a Karmann-Ghia convertible that won some ribbons at car shows and made a few bucks from production companies shooting commercials in Florida that wanted a classic car in their photos.
Someone offered me more than I could refuse for the Ghia so it went its way and the money went to restoring a Chevy El Camino pickup, a real find in a part of the country where the Ford F series pickups are the No. 1 selling vehicle. The only thing that could have been better would have been if that El Camino could have been a Ford Ranchero.
I have found my best transportation values between the Volkswagens and Fords. Today, as an octogenarian, I drove one of the last Mercury Grand Marquis made. Not necessarily a sexy car but the girls sure do love those big soft seats and the comfortable ride.
What more could one ask?
Sponsored Links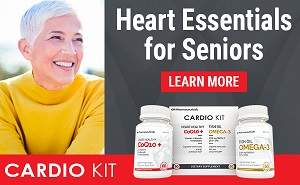 Cardiologist Developed and Recommended
---
Your link could be here.
About
This top-ranked site now has over 4,000 pages of humor, nostalgia, senior advocacy and useful information for seniors 50+. Updates weekly!
The daily e-zine for everyone over 50 who feels way too young to be old.
"...the perfect mix of Andy Rooney, Dave Barry, and Garrison Keilor, combining knee-slapping humor with useful information and genuine compassion."
Retired.com
"Thousands look to and trust Suddenly Senior. Other Websites pale in comparison to the real-life, intimate look into senior lives. What sets apart Suddenly Senior is its blistering honesty and its incomparable encouragement. Millions need guidance."
Suzette Martinez Standring
"Best Senior Site ever on the Web! Great, up-to-date information on how seniors can save money on drugs. Wonderful nostalgia. Hard-hitting senior advocacy pieces that get read in high places. Wonderful humor. It's all at Suddenly Senior."
Alexa.com
KUDOS
Now read by 3.1 million in 83 newspapers from Florida's St. Petersburg Times to the Mumbai, India News.