Aging is Good. Don't Stop.
Have you noticed? Almost daily, magazines push us to be younger, more energetic, more robust and, well, less like who we really are.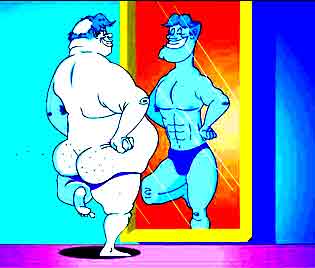 "70 is the new 50!" claims one. Not to be outdone, another's cover screams, "75 – The new 45?"
Women's magazines, especially now that their boomer editors are suddenly of a certain age, sell the notion that aging is simply an aberration, a needless divergence into an unnecessary and altogether repulsive hell.
Just follow this diet or that beauty routine, or use this face cream or that plastic surgeon and – Voilà – springtime forever.
America's obsession with all things young is starting to drive me nuts.
It was bad enough when the hip and oh-so-fashionable editors at People and Us, Talk and the National Enquirer simply ignored anyone over 40. But, of course, market forces prevailed. When a good chunk of audience began tripping over the 40 mark and falling all the way to 50 and – Perish the thought! – even 60 and beyond, advertisers and editorial pretensions followed.
Today, cornered by their own deceit, editors asked themselves, what can you say about old coots that's sexy and glamorous?
You say it isn't so!
You say th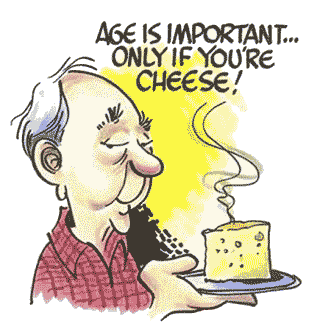 at 65 is really 30 in disguise. (Some disguise!) That millions of aging boomers aren't slowing down, they're "regenerating" their lives. That there's no reason why Elizabeth can't act and feel just like Paris or Jennifer, that Harrison can't get it on 10 times a day, just like Brad and Ben.
No excuses.
It all started when magazines began naming geezers like 75-year-old Sean Connery and Clint Eastwood as the "Sexiest Man Alive."
"Sexiest," as in virile, aphrodisiacal, and manly? Oh, come on! If that's true, I'll have what they're having.
As the nation braced itself for the naming of Clint and Sean's sexiest female counterparts, shirts opened to the waist, no one questioned the sanity of it all.
What were they thinking? Does no one recall, "To everything, there is a season and a time to every purpose under the heaven."
It's difficult enough to be a senior citizen in today's America without the added pressure of repudiating age. Is there anything more pathetic than a 70-something lothario, his belly hanging over his sleek new Speedo, teeth flashing, flabby muscles flexing, bantering techno to a sweet young thing at the beach?
Could be I'm simply jealous.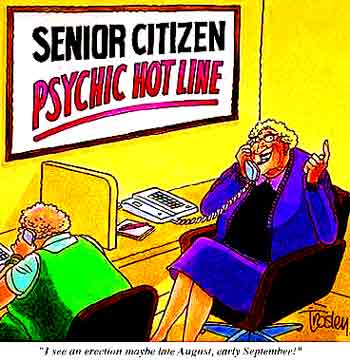 Because for this geezer, it's not 10 times a day but once a week. That's if I'm lucky. I haven't danced till dawn since college, and even then it damn near killed me. And I certainly have no urgent desire to jet to Florence for lunch with J. Lo.
Hey, I have reflux issues!
Being 69 and more or less acting my age is just fine with me. In fact, quite honestly it's just about the best time of my life.
However, there is probably truth in "90, the new 2."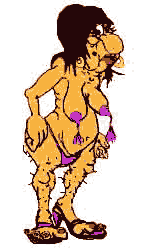 I've noticed some older folks returning to their terrible twos, thinking only of themselves, demanding the world, and screaming whenever things don't go their way. But these Depend-wearing brats never really graduated from the callowness of youth in the first place. And they finally tire of faking it.
As for me, I can't imagine 90 any more than I could imagine 69 when I was 50, or 50 when I was 30.
But with life getting better with every added year, I can't wait. If only those magazine editors understood that, think how much happier their lives and those of their readers would be.
About
This top-ranked site now has over 4,000 pages of humor, nostalgia, senior advocacy and useful information for seniors 50+. Updates weekly!
The daily e-zine for everyone over 50 who feels way too young to be old.
"...the perfect mix of Andy Rooney, Dave Barry, and Garrison Keilor, combining knee-slapping humor with useful information and genuine compassion."
Retired.com
"Thousands look to and trust Suddenly Senior. Other Websites pale in comparison to the real-life, intimate look into senior lives. What sets apart Suddenly Senior is its blistering honesty and its incomparable encouragement. Millions need guidance."
Suzette Martinez Standring
"Best Senior Site ever on the Web! Great, up-to-date information on how seniors can save money on drugs. Wonderful nostalgia. Hard-hitting senior advocacy pieces that get read in high places. Wonderful humor. It's all at Suddenly Senior."
Alexa.com
KUDOS
Now read by 3.1 million in 83 newspapers from Florida's St. Petersburg Times to the Mumbai, India News.