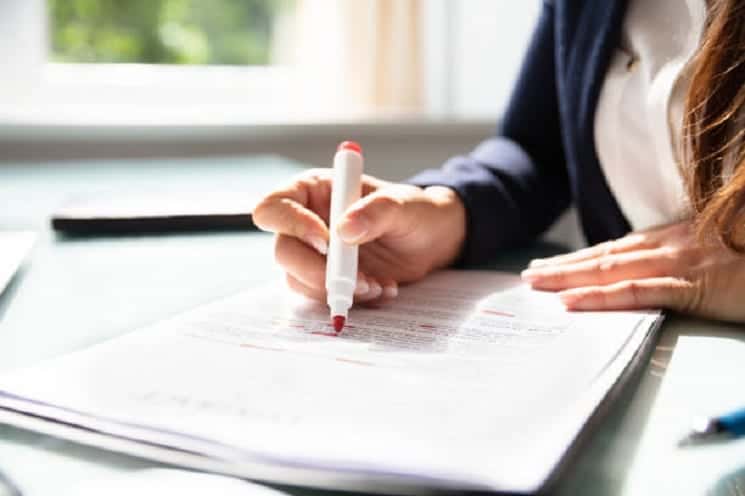 You worked your whole life—long hours at a job or raising kids—all for this one goal: retirement. And now that you've reached the finish line, you couldn't be more bored. After all, there's only so much you can relax before you go crazy.
Maybe you find yourself asking, "Is that all there is?"
The answer is no. There's more if you want it.
For the first time in your life, you have the time and the freedom to do anything—even make your dreams come true. And if you're like at least 81% of Americans, according to writer Joseph Epstein, your dream is to write and publish a book.
Whether what you envision is a picture book for your grandkids, the story of your life, or the Great American Novel, you've always known you've had a book inside you. Now is the time to set it free.
In this age of self-publishing and print on demand, it's never been easier to get your book out into the world. But don't forget the facts: Every year, between 600,000 and 1,000,000 new books are published. If you hope to get your book not only written but noticed, don't make the mistake most writers do—the one that will keep you from ever selling your book to anyone outside your immediate circle of friends and family.
Don't Go It Alone: Hire an Editor
Maybe all you need is a little help proofreading your masterpiece after you're done writing. Or maybe you need a swift kick in the butt to get started in the first place. Either way, you need a professional—an editor or writing coach—in your corner.
If your toilet breaks down, do you fix it yourself or do you call a plumber?
If your appendix ruptures, do you slice open your own belly to perform the appendectomy or do you head for the hospital?
Your book is something you've dreamed of for years. Shouldn't you treat it at least as well as a leaky toilet or diseased organ?
But how do you choose the right professional to help you bring your book to life? It's easy.
Never hire an editor or writing coach who doesn't have all of these five traits:
#1: Experience in Traditional Publishing
It's an unfortunate reality that most self-proclaimed writing coaches and editors these days are actually just people who wrote a book, self-published it, and then decided that they had enough experience to tell others how to achieve success.
Few, if any, of these people, have ever worked as a professional editor or in a traditional publishing house—which is essential for someone who will be guiding you as you work to get your writing into print.
If you hope to achieve real publishing success, you need someone who knows how real editors think and what real publishers (and real readers) want.
Never hire a writing coach who has anything less than 10 to 20 years of experience (or more!) working as an editor in traditional, not self-, publishing.
#2: Experience as a Published Author
You want your writing coach/editor to be someone who can see both sides of the publishing equation: the editorial side and the writer's side. That's why your writing coach should be a published writer in his/her own right.
Any well-trained editor can critique and improve your work, but only someone who has also faced the loneliness, rejection, and daily struggle of the writing life can really help you overcome blocks, create a writing schedule, and produce the kind of work you can be proud of (and get published).
Make sure your writing coach is the author of at least one full-length book (with a traditional publisher, not as a self-publisher).
#3: Honesty
Anybody can declare him-/herself a writing coach, have you send in your work, and then tell you that you're a genius (and take your money without giving you any worthwhile suggestions or criticism).
You need someone who can step in and see what you can't see—because no writer can adequately critique his/her own work.
Writers get too close to our books to see what's really there. Your writing coach will see the gaps to which you've become blind and help you figure out a way past those seemingly impossible blocks.
#4: Commitment to Your Success
Let's face it: People who pass themselves off as writing coaches today are often frustrated writers trying to make a buck in any way they can. These people don't care if you succeed; their main goal is to make sure they succeed—and they may even be jealous of you and your work.
That is not what you need in a writing coach or editor.
You need someone who can take an objective view of your work and tell you what's wrong (and right) with it but do so with kindness, tough love, and understanding.
Those skills and that kind of commitment can only come from years of experience working in traditional publishing and being trained to work with writers, edit their work, and cushion the hard blows that go along with making any piece of writing the best it can be.
#5: A View of the Whole Person
Your writing coach/editor needs to see you as more than just a writer (and as more than just a paycheck!).
No matter how much you write or how much you publish, you'll never be just a writer. You're also a friend, a significant other, a parent, a grandparent. You're a cook, an eater, a reader, an early bird, a night owl.
A great writing coach will find out who you are as a whole person and make sure you're doing the work you need to do, not just to be a better writer, but to be a better person.
Writing a book is a dream you've had your entire life, so now that you have the time and resources to make it come true, be sure to give it the attention it deserves. Find a professional who can help you get started, get writing, and yes, get published. Refuse to settle for less.
About the Author
Writing coach Tara Tomczyk has been a professional editor for 23 years. She is the editor in chief and co-founder of Blydyn Square Books, a small press located New Jersey. She can be reached at [email protected].
Sponsored Links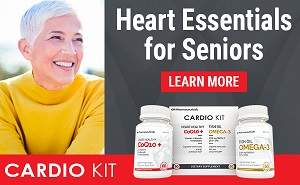 Cardiologist Developed and Recommended
---
Your link could be here.
About
This top-ranked site now has over 4,000 pages of humor, nostalgia, senior advocacy and useful information for seniors 50+. Updates weekly!
The daily e-zine for everyone over 50 who feels way too young to be old.
"...the perfect mix of Andy Rooney, Dave Barry, and Garrison Keilor, combining knee-slapping humor with useful information and genuine compassion."
Retired.com
"Thousands look to and trust Suddenly Senior. Other Websites pale in comparison to the real-life, intimate look into senior lives. What sets apart Suddenly Senior is its blistering honesty and its incomparable encouragement. Millions need guidance."
Suzette Martinez Standring
"Best Senior Site ever on the Web! Great, up-to-date information on how seniors can save money on drugs. Wonderful nostalgia. Hard-hitting senior advocacy pieces that get read in high places. Wonderful humor. It's all at Suddenly Senior."
Alexa.com
KUDOS
Now read by 3.1 million in 83 newspapers from Florida's St. Petersburg Times to the Mumbai, India News.