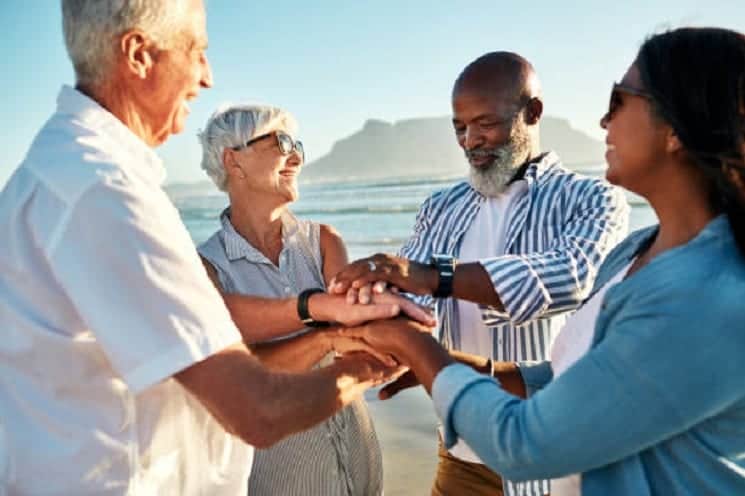 Don't take yourself too seriously. Most of your activities-job, play, relationships, etc.-do not involve life or death situations. So what if you screw up occasionally: you are only human! Being "only human" doesn't give you the right to hurt, to be ignorant, to be careless, to behave irresponsibly, to be thoughtless, to be selfish. Being "only human" also means that you must say "please," "thank you," "I am sorry," and "can I help?
Don't make promises. Just go ahead and do whatever it was you were tempted to promise.
Show strangers the same compassion and courtesies you extend to your family and friends. Don't drop bombs on people you don't know: it's not nice.
Don't say "yes" very often. "No" is in your vocabulary somewhere. Use it.
Ask questions and get answers. Don't be too proud to ask when you don't know or too wimpy to pursue complete answers.
Don't worry about feeling stupid. Be confident that, at your age, you have been stupid so many times that maybe it doesn't really matter any longer.
Be honest with people. It will save a lot of time later. Being honest is disarming; most people encounter candor so rarely that they are humbled by it and impressed by the individual for whom it is a way of life. Honesty gives you an edge.
Recognize that suffering connects us to all animals. Because we too can feel pain, we have a responsibility to all creatures. When you can, do not cause any creature to suffer. Rid the world of as much suffering as possible.
Take responsibility for your pets and for your children and your grandchildren who are not old enough to assume responsibility for themselves. Throw any children over twenty-one out of your house, for your own good as well as theirs.
Feed the birds in winter.
Don't volunteer until you are certain of your willingness and ability to follow the commitment.
Handle problems immediately.
Confront others immediately if you think you have issues important enough to clarify.
Pick your battles carefully. Is the guy who stole your parking space worth the confrontation? Sometimes it is just best to mutter under your breath "you dick head" and find another space. He may be stupid, and he may have a gun.
Take your time. We are all going to the same place, and we will all get there in time.
Drive slightly under the speed limit. This practice annoys the right people. (Note to myself: See #15)
Don't try to impress anyone about anything. Even if you are not so inclined, use bad English occasionally.
Don't stop learning. Ever. Learning is exercise for the brain. The universe is a puzzle; you will die before you solve it, of course. Still, insight, however slight, is refreshing at any age.
Your brothers and sisters will always be your best friends.
Sleep in your own bed. People are nasty in the morning. This kind of familiarity, even after only a few years, can breed a lot of contempt. Just because you do not sleep with people doesn't mean you do not love them. (I am talking about sleep here, folks, not about having sex).
Spend some time each day thinking about what is right about your life. If you cannot think of anything, get some help.
Recognize that everyone, including you, has motives that are not always apparent.
Do something new each day.
Mind your own business when it won't do any good to do otherwise.
Don't diet. Ever. You are starving your body, and your body is smart enough to know it.
Exercise. All animals need exercise. It is good for you in a million different ways: you heart, your head, your weight, your sense of well being, etc. As one of the weakest animals in the forest, we were created to do a lot of avoiding (i.e. running).
Don't waste a lot of time with people who bitch a lot.
Don't bitch a lot; it makes for bad company (see #27).
Recognize and learn from the wisdom of other animals. For instance, cats would rather lick their butts than spend time with foolish people; dogs, often, want to bite people in uniform; hamsters would rather run in circles than watch television.
Don't treat anyone, including yourself, like a victim; victimization is belittling and a great waste of time. Fight back or move on.
If you pray, pray for good things: things such as patience, tolerance, wisdom, strength, sympathy, serenity, humor, and forgiveness (for yourself and others). Don't pray for solutions to your problems as much as for self-determination and the ability to handle problems wisely.
Read and write poetry every day.
Don't do anything because it is politically correct or because it is the rule. If the rule is arbitrary and unnecessary, break it. If the rule is arbitrary and unnecessary and you could get into serious trouble breaking it, consider not breaking it.
Don't trust politicians. Theirs or ours.
Don't be greedy: greed is the current sin of our culture. Even, and especially, young people seem to be greedy these days. This is sad.
Recognize that there really isn't a big difference between the people who consider themselves arch conservatives and those who consider themselves radical liberals. It's all about power.
Recognize that everyone has prejudices but that prejudices do not give us the right to treat anyone unfairly. Nor do our prejudices make anyone special. Be careful of people who say (and perhaps believe) that they have no prejudices.
KEEP YOUR SENSE OF HUMOR. If you ignore every other item on this list, keep this one true.
About the Author
Suddenly Senior reader MaryJo Thomas is a published writer and journalist. A college professor of literature and writing for fifteen years, she writes, "I recently escaped from academe to work full-time with my sister in our freelance writing, editing, and research business.
"I am 55 years old, divorced, with no children. I am a vegetarian. I have seven cats. My interests include senior rights, animal and environmental rights, lighthouses, Albert Camus, poetry, and reruns of "The Prisoner" and "The Nanny." I proudly belong to no groups, though I believe American seniors need to form a coalition (not AARP) to combat those who would rob us of the rights and privileges we have worked and paid for ( politicians, pharmaceutical and insurance companies, and generations X, Y, etc.). I am looking for writing jobs."
Senior Citizen Contest
Win Our $1k Grand Prize
Weekly prizes awarded
About
This top-ranked site now has over 4,000 pages of humor, nostalgia, senior advocacy and useful information for seniors 50+. Updates weekly!
The daily e-zine for everyone over 50 who feels way too young to be old.
"...the perfect mix of Andy Rooney, Dave Barry, and Garrison Keilor, combining knee-slapping humor with useful information and genuine compassion."
Retired.com
"Thousands look to and trust Suddenly Senior. Other Websites pale in comparison to the real-life, intimate look into senior lives. What sets apart Suddenly Senior is its blistering honesty and its incomparable encouragement. Millions need guidance."
Suzette Martinez Standring
"Best Senior Site ever on the Web! Great, up-to-date information on how seniors can save money on drugs. Wonderful nostalgia. Hard-hitting senior advocacy pieces that get read in high places. Wonderful humor. It's all at Suddenly Senior."
Alexa.com
KUDOS
Now read by 3.1 million in 83 newspapers from Florida's St. Petersburg Times to the Mumbai, India News.