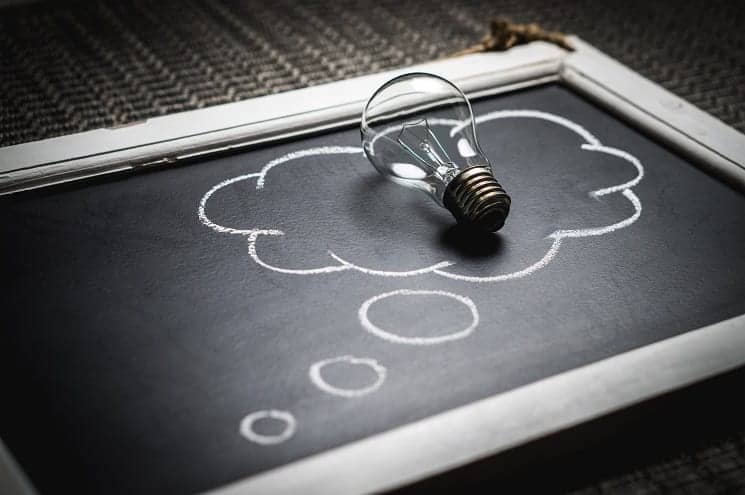 Looking for good senior story ideas? You've come to the right place. Here's 14 story ideas you can use.
1. Why most advertising to seniors doesn't work.
In spite of their vast wealth [see PS at the end], seniors are pretty much invisible to advertisers in America. We get weary of watching a TV world where you seldom see anyone over 50. And when you do, they're most often ding-a-lings, duffers or bores.
See: Secrets of Successfully Advertising to Seniors
2. How to send Presidential greetings.
If you're 80 or older, you're entitled to birthday greetings from the White House (as are 50th and subsequent anniversaries, the birth of a child, Eagle Scout or Girl Scout Gold awards, weddings, bar mitzvahs and bat mitzvahs. Hell, the White House will even send sympathy cards for a death). For most seniors, this is a big deal. And it's not just George W. doing it. All former Presidents send them as well.
Complete information: The Day the President Threatened Aunt Rose's 57-year Marriage
3. How to terrorize telemarketers.
Seniors, at home more than most, are driven to madness by telemarketers. Here's how to make telemarketers the source of humor and joy in your life, while making their lives miserable. Plus a not so trivial way to make big bucks off them as well.
See: Terrorizing Telemarketers and 10 Ways to Terrorize a Telemarketer
4. How to save 40 – 85 percent or more on prescription drugs.
Ten million seniors have no prescription drug coverage. Millions more have but little. Here's how to buy drugs in Canada by phone or Internet, URLs and toll-free phone numbers of a number of reputable Canadian drugs stores, and compare prices. I just saved almost $600 on a three-month supply!
See: Canadian Drug Stores: Prescription for Lower Drug Prices
5. How a 70¢ cigarette tax could pay for Medicare drug coverage.
Millions go to lobbying and advertising efforts to "keep big government out of your medicine cabinet." Which is another way of saying, "Let us gouge seniors double and triple what patients in HMOs pay for drugs." An editorial.
6. A 1943 Guide to Hiring Women
Doing a story on how things have changed in the last 60 years? Who says you haven't come a long way, Baby? An amazing excerpt from the July 1943 issue of Transportation Magazine.
See: 1943 Guide to Hiring Women
7. What a difference a century makes.
Seniors like nostalgia, and beyond. Here's what America was like in 1902, when the average wage was 22 cents an hour and there were 230 reported murders in the US.
See: What a Difference a Century Makes!
8. How to avoid identity fraud.
Again, seniors are more susceptible than most. Here's good, simple, practical advice on what to do when your wallet or purse is stolen.
9. The Caregiver's Bill of Rights
What every caregiver should have hanging on the wall in front of them.
10. The power of prayer in medicine.
From WebMD. A November 2001 article by Jeanie Davis reports on serious research indicating that prayer definitely helps in healing.
See: The Power of Prayer in Medicine
11. It takes you back: Yeah, I remember that!
One of the many pieces on the Suddenly Senior site that reminds seniors of their youth 100 different ways. Always a pleaser.
12. Old sayings, and where they came from.
Ever wonder where "sleep tight" or "mind your P's and Q's" or "F.U.C.K." came from. Look here.
See: Old Sayings, and Where They Came From
13. Bizarre W.W.II happenings.
There's still a big audience for this. Here's proof that history can be hysterical. Not just for vets.
14. (Another) look at how things have changed. With a twist.
What a difference 40+ years can make! Ten "rules" from a 1950's Home Economics textbook intended for high school girls, teaching them how to prepare for married life.
See: Look How Things Have Changed in Marriage
Next time you're looking for a senior story idea, or a dash of senior humor, click around the 300+ pages at SuddenlySenior.com. As one reader said, "It's a treasure trove for the 50+ crowd. Outstanding!"
PS Senior-market stats are at Senior Facts and Figures. Sooner or later, you'll find this useful. As will marketers need Frank Kaiser's "Secrets of Selling to Seniors."
PPS HHS's "A Profile of Older Americans: 2001″ is here as a .pdf file. Very useful information for any senior-beat writer.
Also, don't even think of advertising to seniors without reading "10 Commandments of Selling Successfully to Seniors."
PPPS How Suddenly Senior came to be: a riches to rags to rags story on how this site got started and (almost) flourished.
Sponsored Links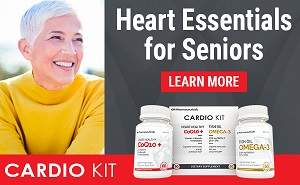 Cardiologist Developed and Recommended
---
Your link could be here.
About
This top-ranked site now has over 4,000 pages of humor, nostalgia, senior advocacy and useful information for seniors 50+. Updates weekly!
The daily e-zine for everyone over 50 who feels way too young to be old.
"...the perfect mix of Andy Rooney, Dave Barry, and Garrison Keilor, combining knee-slapping humor with useful information and genuine compassion."
Retired.com
"Thousands look to and trust Suddenly Senior. Other Websites pale in comparison to the real-life, intimate look into senior lives. What sets apart Suddenly Senior is its blistering honesty and its incomparable encouragement. Millions need guidance."
Suzette Martinez Standring
"Best Senior Site ever on the Web! Great, up-to-date information on how seniors can save money on drugs. Wonderful nostalgia. Hard-hitting senior advocacy pieces that get read in high places. Wonderful humor. It's all at Suddenly Senior."
Alexa.com
KUDOS
Now read by 3.1 million in 83 newspapers from Florida's St. Petersburg Times to the Mumbai, India News.