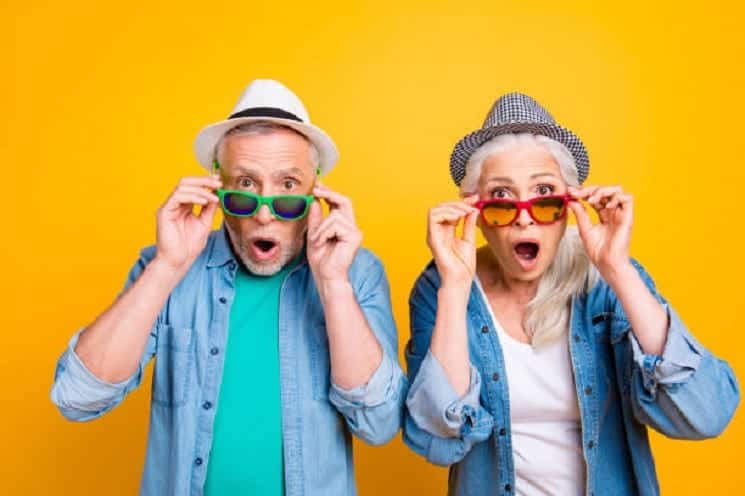 Just when you thought getting old as only a bad thing; we discovered these great things about getting old that you may have not considered.
Your investment in health insurance is finally beginning to pay off.
Kidnappers are not very interested in you.
It's harder and harder for sexual harassment charges to stick.
If you've never smoked, you can start now and it won't have time to hurt you.
People no longer view you as a hypochondriac.
Your secrets are safe with your friends because they can't remember them, either.
Your supply of brain cells is finally down to a manageable size.
Your eyes won't get much worse.
Things you buy now won't wear out.
No one expects you to run into a burning building.
There's nothing left to learn the hard way.
Your joints are more accurate than the National Weather Service.
In a hostage situation, you are likely to be released first.
What was your favorite thing about getting old?
TIME CAPSULE TAKES YOU BACK TO YOUR BIRTH
Want a detailed picture of the day you were born? Or any other day all the way back to 1900? Just enter your birth date and voila! You get international and sports headlines, top songs, Academy Award Winners, even prices prevalent on that date. Talk about the "good old days"; when I was born homes sold for $6,296, cars for $580, a loaf of bread went for 8 cents, gas for only 11 cents a gallon. Check out your birth date — it's good fun! Go to http://dmarie.com/timecap/
Our Sponsors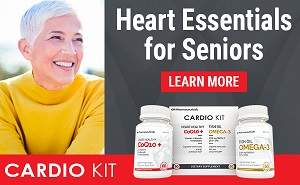 Cardiologist Developed and Recommended
---
Your ad could be here.
About
This top-ranked site now has over 4,000 pages of humor, nostalgia, senior advocacy and useful information for seniors 50+. Updates weekly!
The daily e-zine for everyone over 50 who feels way too young to be old.
"...the perfect mix of Andy Rooney, Dave Barry, and Garrison Keilor, combining knee-slapping humor with useful information and genuine compassion."
Retired.com
"Thousands look to and trust Suddenly Senior. Other Websites pale in comparison to the real-life, intimate look into senior lives. What sets apart Suddenly Senior is its blistering honesty and its incomparable encouragement. Millions need guidance."
Suzette Martinez Standring
"Best Senior Site ever on the Web! Great, up-to-date information on how seniors can save money on drugs. Wonderful nostalgia. Hard-hitting senior advocacy pieces that get read in high places. Wonderful humor. It's all at Suddenly Senior."
Alexa.com
KUDOS
Now read by 3.1 million in 83 newspapers from Florida's St. Petersburg Times to the Mumbai, India News.