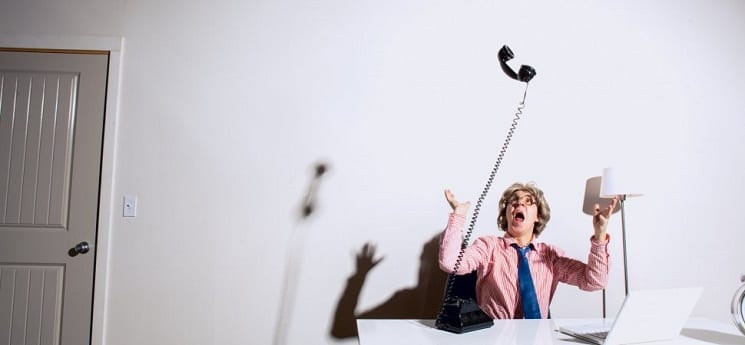 Looking for the best ways to terrorize a telemarketer? You've come to the right place!
Our Top Ways to Terrorize a Telemarketer
10. When they ask "How are you today?" Tell them! "I'm so glad you asked because no one these days seems to care, and I have all these problems; my arthritis is acting up, my eyelashes are sore, my dog just died…"
9. If they say they're John Doe from XYZ Company, ask them to spell their name. Then ask them to spell the company name. Then ask them where it is located. Continue asking them personal questions or questions about their company for as long as necessary.
8. Cry out in surprise, "Judy! Is that you? Oh my God! Judy, how have you been?" Hopefully, this will give Judy a few brief moments of pause as she tries to figure out where the heck she could know you from.
7. If MCI calls trying to get you to sign up for the Family and Friends plan, reply, in as SINISTER a voice as you can, "I don't have any friends… would you be my friend?"
6. If they want to loan you money, tell them you just filed for bankruptcy and you could sure use some money.
5. Tell the telemarketer you are on "home incarceration" and ask if they could bring you a case of beer and some chips.
4. After the telemarketer gives their spiel, ask him/her to marry you. When they get all flustered, tell them that you could not just give your credit card number to a complete stranger.
3. Tell the telemarketer you are busy at the moment and ask them if they will give you their HOME phone number so you can call them back. When the telemarketer explains that they cannot give out their HOME number, you say "I guess you don't want anyone bothering you at home, right?" The telemarketer will agree and you say, "Now you know how I feel!"
2. Insist that the caller is really your buddy Leon, playing a joke. "Come on Leon, cut it out! Seriously, Leon, how's your momma?"
And first and foremost:
1. Tell them to talk VERY SLOWLY, because you want to write EVERY WORD down.
Our Sponsors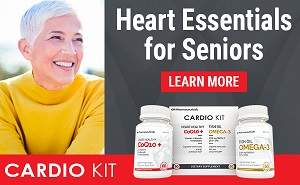 Cardiologist Developed and Recommended
---
Your ad could be here.
About
This top-ranked site now has over 4,000 pages of humor, nostalgia, senior advocacy and useful information for seniors 50+. Updates weekly!
The daily e-zine for everyone over 50 who feels way too young to be old.
"...the perfect mix of Andy Rooney, Dave Barry, and Garrison Keilor, combining knee-slapping humor with useful information and genuine compassion."
Retired.com
"Thousands look to and trust Suddenly Senior. Other Websites pale in comparison to the real-life, intimate look into senior lives. What sets apart Suddenly Senior is its blistering honesty and its incomparable encouragement. Millions need guidance."
Suzette Martinez Standring
"Best Senior Site ever on the Web! Great, up-to-date information on how seniors can save money on drugs. Wonderful nostalgia. Hard-hitting senior advocacy pieces that get read in high places. Wonderful humor. It's all at Suddenly Senior."
Alexa.com
KUDOS
Now read by 3.1 million in 83 newspapers from Florida's St. Petersburg Times to the Mumbai, India News.