Improving your Health through Lifestyle changes takes dedication and understanding of what is really impacting your well being.
The ten disciplines mentioned below can have a major impact on how seniors like you and I enjoy our retirement years. The key to making it happen is to work on it daily. It is the cumulative effect that will make the difference. The following comments will explain in more detail what it is all about.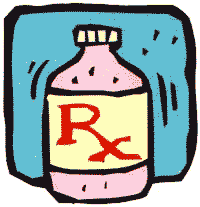 1. Be Proactive with your Medical Professionals.
We have many good dedicated physicians in this country, but too many keep up to date on their medical knowledge from bias sources. The result is that we are over treated and overmedicated. As an example, studies indicate that 30% of all surgeries are unnecessary. Ask for a generic when the doctor prescribes a medicine for you. That means they have been around long enough that the side effects are well known versus a new drug with out a known history that is more expensive. Also, make sure you have a clear understanding of the medical treatment you are receiving and know all the options. Seek help from a family member or friend if you need help understanding. Take them with you for your medical appointment with a list of questions.
2. Learn how your body works.
Learning how your body works will help you stay healthy. The education system in the United States has done a poor job of teaching our children about our bodies, from hygiene to reproduction. The importance of a high fiber diet can't be stressed too much. It is the mechanical action of the fiber that keeps the GI tract healthy. A simple way to help avoid colon cancer.
3. Improve your nutritional intake.
The food industry has been big on promoting convenience foods and drinks that provide instant pleasures at the expense of good health. Sugar and corn syrup sweetener have been overused in everything from catsup to french fries to soft drinks. That's why our children are obese. Corn syrup is particularly harmful because of how the body processes it. In addition, GMO (genetically modified organisms) foods and hormone stimulated cow's milk are being added to the American diet in one manner or another without knowledge of the long term impact on health. Read the labels and know what you are consuming. A problem is that the FDA is not always making the manufacturers label all ingredients clearly, especially in regards to hormone milk.
4. Avoid chemical pollutants in your food and liquids.
Too many food ingredients are added to foods that are unnecessary and can be harmful over time. Artificial sweeteners and artificial colors should be avoided as much as possible. Equal, Splenda and MSG should definitely be avoided. As an example, the Splenda molecule contains 3 Chlorine molecules which are oxidizing atoms.
The FDA approved the sweetener and is not worried about it. I am worried and you should be worried too!
5. Take Rx drugs with a full understanding of how they work.
Many prescription drugs do their work well and are necessary for maintaining health. What is not generally known is that many drugs deplete essential nutrients from the body and over time can be detrimental to your health. The FDA has not demanded that the manufacturers study the long term impact of their drugs on the immune system and liver.
As an example, it is known within the industry that some anti-cholesterol drugs such as Zocor deplete the body's store of Co-enzyme Q 10, which is essential for good heart health. Also, overuse of Nsaids such as ibuprofen will deplete the potassium stores in the body and can be detrimental to heart function. Overuse of Acetaminophen and alcohol can destroy your liver. Taking a good multiple vitamin and mineral supplement daily which is designed for seniors is worth the money to counteract the negative effects of the drugs and chemicals we consume.
6. Stay physically active.
Staying physically fit can be a challenge. Low impact exercises that you can handle can be breathing exercises, walking and recumbent bike riding. Do as much as you can each day. In time it will get easier.
7. Reduce stress in your life with quiet time.
Stress causes negative effects on the health of your immune system. To counteract the stress, you can meditate in church or home. Some do yoga. Doing it regularly is very helpful. Hot tubs, Spas, massages and baths can have a similar effect.
8. Avoid use of body stimulating substances
Alcohol, smoking, caffeine all provide pleasures to the body. Unfortunately they all have addicting qualities and excess can lead to harmful results. Many seniors struggle with these addictions and reducing their use a little bit each day can have a positive effect.
9. Enjoy the outdoors and sunshine.
Enjoying the outdoors and some sunshine is therapeutic. It is becoming commonly known that lack of Vitamin D which the body can make from sunshine is essential for avoiding some cancers.
You can get a blood test to determine your Vitamin D level. Many people living in the northern part of the US are known to be Vitamin D deficient and need supplementation.
10. Stay socially involved.

Staying socially involved is a must. Church activities, volunteering your time, sports, card playing and many more activities can all have a positive effect on your health.
Best wishes to all Suddenlysenior readers for 2008. I hope that this list of ten ideas for improving your life style will be fruitful for you. Stay involved, work at it daily and enjoy life.
Tom Braun
Retired but not yet senile!
T. Braun, Pharmacist, Buyer, Marketing Executive for a Major Drug Chain. Active for over 45 years in Pharmacy.
Legal Stuff: Permission is granted to all to reproduce this document in whole and redistribute to all that are as concerned as I about the future of our Medical system that has so many superior attributes that is operating under needless dark clouds of distress.
Disclaimer – This document is informational in nature. Medical advice should be secured through your physician.
About
This top-ranked site now has over 4,000 pages of humor, nostalgia, senior advocacy and useful information for seniors 50+. Updates weekly!
The daily e-zine for everyone over 50 who feels way too young to be old.
"...the perfect mix of Andy Rooney, Dave Barry, and Garrison Keilor, combining knee-slapping humor with useful information and genuine compassion."
Retired.com
"Thousands look to and trust Suddenly Senior. Other Websites pale in comparison to the real-life, intimate look into senior lives. What sets apart Suddenly Senior is its blistering honesty and its incomparable encouragement. Millions need guidance."
Suzette Martinez Standring
"Best Senior Site ever on the Web! Great, up-to-date information on how seniors can save money on drugs. Wonderful nostalgia. Hard-hitting senior advocacy pieces that get read in high places. Wonderful humor. It's all at Suddenly Senior."
Alexa.com
KUDOS
Now read by 3.1 million in 83 newspapers from Florida's St. Petersburg Times to the Mumbai, India News.