If only I were able to look into your eyes and tell you how much you mean to Frank and me. Then, you could look back and tell us how damned good we look!
Well I can dream.
I'm always amazed at our varied Suddenly Senior audience. Last month we had readers in 176 countries, some so remote, we've had to re-explore our world atlas to find them. So many readers out there, whom we'll never meet, never get to hug, but who, every Friday, look forward to this week's version of senior wisdom. Or whatever.

Sometimes it's just plain senior foolishness.

You read the opinions, ideas and musings of two people who constantly wonder just what the hell is happening. Why can't the world be more like when we were kids? Simple. Remember? We write about stuff like that

You giggle at our corny jokes. And bless you, every morning you guys send at least 150 "new" jokes by e-mail. Sure, some of them are a bit long in the tooth but still funny, still laugh provoking, certainly fodder for the Suddenly Senior joke page.

I love putting it all together for you, and starting last Sunday, the week's best jokes are again winging their way to you weekly: The Sunday Funnies, courtesy of a friend who loves to laugh.

To me the fantastic thing about our nine-year relationship with you is that it has endured. Through thick and thin. Through life and near-death.
You all know by now that Frank and I are facing yet another bump in the road to good health. But you see, we're not going through all this alone. (See The Fat Lady Never Sang, Frank's latest on his cancer.
While my multiple myeloma is in partial remission, Monday, Frank starts his second round of chemo for small-cell carcinoma of the bladder. It's rare, we're told. And it is treatable, even into remission. But it is a nasty assailant and must be watched carefully.
Hope, without which it would be impossible to get through all this high drama, lets us know that it really isn't over till the fat lady sings. And I haven't heard her even start to warm up.
To all of you facing your own health challenges, we hear you and continue to keep you in our thoughts and prayers. Life is not a dress rehearsal, they say, and certainly sometimes it isn't pretty. But look around and be thankful, as we do, for the gift of just being.
Since that day in 1999 when we published the first Suddenly Senior column, "Have Sex Like You Did 40 Years Ago," Frank's idea of telling the whole truth about aging has blossomed into a 4,500-page place for us "mature folks" to go for reliable information, laughs, and more than a little controversy. With print publication circulation, Suddenly Senior's readers number in the millions.
Many of you have become our friends. We're so honored that you share your lives with us. Like Suddenly Senior columns, your e-mails make us laugh, cry and sometimes question the sanity of their authors. But isn't that why much of Suddenly Senior exists? To create controversy, to stimulate debate, to start an argument. And of course, to just give you basic fodder for the mind and soul.
We plan to continue making you laugh. Making you think, and sharing with you all that we know to make your life a bit richer and more rewarding.
So here we go, again, back where we left off a few drama-filled months ago. We've missed you, and it's so good to be back.
Life is what you make of it, and we intend to make the very most of it no matter what. We plan to help you do the same starting with Frank's column next week on say it isn't so BIG NEWS! GEEZERS ENJOY HOT SEX!"
Stay tuned.
Hugs. Carolyn
Copyright © 2008 – Frank Kaiser
---
Comment on this week's Suddenly Senior.
Write to Frank at frank@suddenlysenior.com
READ READER RESPONSES TO RECENT COLUMNS HERE
---
ISSUE OF THE WEEK:
The 800-pound "D" Word in the Room
(This didn't work last week. Hopefully now... )
No one mentions "Great Depression II." Politicians deny that we're even in a recession right now. But read the facts. See what you think. If you believe, as Frank does, that we're in for a bumpy ride, here's what you can do about it.
---
GET SUDDENLY SENIOR EVERY FRIDAY. SIMPLY
SEND A BLANK E-MAIL TO GET-SS@SUDDENLYSENIOR.COM
TO CANCEL YOUR FREE SUDDENLY SENIOR E-MAIL,
SEND A BLANK E-MAIL TO REMOVE-SSLIST@SUDDENLYSENIOR.COM
BE SURE TO CHECK OUT THE HELPFUL LINKS BELOW
---
GET UP-TO-THE-MINUTE NEWS EVERY DAY ABOUT MEDICARE, SOCIAL SECURITY AND OTHER IMPORTANT SENIOR NEWS. FREE! SIMPLY SEND A BLANK E-MAIL TO
GET-RXNEWS@SUDDENLYSENIOR.COM.
---
Suddenly Senior is now read by 3.1 million seniors at Websites and 83 newspapers from the St. Petersburg Times to the Mumbai India News. CLICK FOR MORE INFO
---
AT SUDDENLY SENIOR THIS WEEK
GRAMPS DOING IT!
JOYS OF GETTING OLDER It's not all downhill. Here's proof!

SENIOR ISSUES Medicare, Social Security, stuff you need to know

UNDER THE KNIFE Personal stories on everything from face lifts to cataract surgery

ONLY IN FLORIDA From hurricanes to horny teachers, the rules are different down here

SENIOR NOSTALGIA Remember? Dating in the '50s and other lies

SENIOR TRIVIA Are you "older than dirt?" Take these quizzes
---
THIS WEEK'S BEST SENIOR CARTOON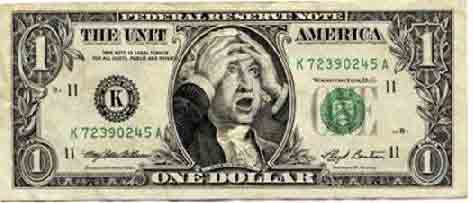 ---
THIS WEEK'S BEST 222 SENIOR SITES
http://www.suddenlysenior.com/links.shtml
- - - - - - - - - - - - - - - - - - - - - - - - -
THE BEST OF SENIOR SEX
http://www.suddenlysenior.com/sexpage.html
- - - - - - - - - - - - - - - - - - - - - - - - - -
SEE THE BEST SENIOR NOSTALGIA ANYWHERE, http://www.suddenlysenior.com/nostalgiapage.html
- - - - - - - - - - - - - - - - - - - - - - - - - -
SEE THE BEST SENIOR TRIVIA ANYWHERE, http://www.suddenlysenior.com/triviapage.html
---
NEXT WEEK:
BIG NEWS! GEEZERS ENJOY HOT SEX!