I don't remember exactly when this first occurred to me, but I knew I was going to die. And soon.

I believe it was when one of the kind and loving nurses at Mease Countryside Hospital advised me, confidentially, to not undergo chemo. "I'm just saying, I wouldn't," she insisted.

My God, I thought, would I live to see the election? A news junkie, I'd hate to miss the finale of the most fascinating and important election of my lifetime just because of Stage IV cancer.


* * *
Last you heard — in this soap opera that has become our lives — my wife Carolyn had just endured a stem cell transplant to force her so-called incurable blood- and bone-cancer into remission. And she got it! Her doctor has told her that she is in partial remission with two to five years or more before more treatment might be necessary. Today she weighs in a hot and svelte 135 pounds.
Meanwhile, back in the comic books, right in the middle of Carolyn's procedure I'd suffered a serious heart attack requiring the placement of four stents. Could it get worse?

In a word, yes.

After a pain-racked summer, I found blood in my urine. Next I knew, a CAT scan revealed two masses, one in the bladder, one atop my left kidney. In short order I had the tumor scraped from the bladder and a biopsy of the kidney. If it was the same cancer, it had spread.

It was and it had.

Grim. Yet this part was actually fun, the biopsy part. The surgeon accidentally pierced an artery and I was off. Still awake, I heard nurses screaming "52 over 27" as my blood pressure plunged and I crashed. Falling, falling...

Then I'm watching this same doctor, after making an incision in my groin, navigate half a torso in true Fantastic Voyage tradition, a camera and lights along with scissors and line and glue and whatever else he needed to stem the bleeding. He saved my life. And I watched the whole drama on a monitor.
All the nurses stopped to chat. "You do! You smile just like him!"
A guy can get used to that.
Especially a sick old goat wondering if he will live long enough get the hell out of there. By day four the nursing staff had lost interest. A glance in a mirror revealed, with four days growth of beard, instead of Jack Nicholson I looked like every other geezer on the floor, pasty and pathetic.
Truly Lucky
Just when I came to believe there was no hope, Carolyn's oncologist convinced me that I am truly one lucky guy. My particularly small and aggressive cancer, it turns out, is easily killed with chemo. The doctors make it sound like, "a little chemo, a little radiation to stop this already Stage IV cancer from advancing into the brain, and faster than death knows how to run, the cancer's in remission. I swear, that's word the oncologist used. Remission.
So I got a port installed at my right shoulder, and last week had three days of chemo. After three more, by mid-October another CAT scan will see if the little buggers are gone. Doctors tell me the cancer will return, but we will be able to beat it back again.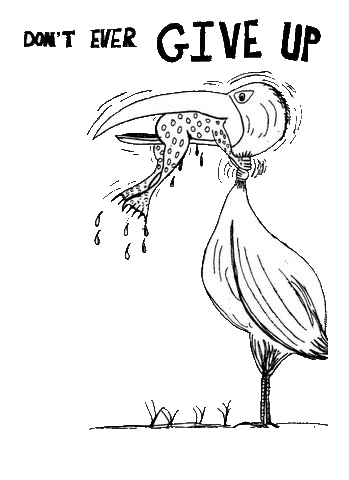 Beats the alternative.
I honestly have no idea where this will take me. Never has "A Day at a Time" been so paramount in my thinking. The alternative, my oncologist told me, was a life expectancy of 16-20 days.
My apologies to all of you who have written us. I've wanted to write for a long time now but, as you can see, we're only now just able. I hope to make it up to you as I have a headful of interesting, sometimes amazing, always entertaining columns ready to write.
So now you know.
And know too, please, that we plan to keep Suddenly Senior together for you as long as we're able. To give you hilarious weekly jokes, readable stories and reliable, helpful information — this is our mission (along with getting you to laugh at yourself).
For a while, we considered selling the site. We had a serious buyer. But we would have lost Suddenly Senior forever; worse, the buyer had ties with Big Pharma. Can you imagine?
There's got to be a way to preserve Suddenly Senior. It's a unique Internet phenomenon, part of the fascinating story of the Web. It would a shame to find it only on the Wayback Machine.
In 1999, when I started Suddenly Senior, I promised that I would write with truth and humor about what it's like to get old, nose hairs and all. Carolyn joined me soon after. We plan to continue writing just that. We plan to share our lives with you as long as we're able.
It's just too much fun not to!
---
Comment on this week's Suddenly Senior.
Write to Frank at frank@suddenlysenior.com
READ READER RESPONSES TO RECENT COLUMNS HERE
---
ISSUE OF THE WEEK:
The 800-pound "D" Word in the Room
No one mentions "Great Depression II." Politicians deny that we're even in a recession right now. But read the facts. See what you think. If you believe, as Frank does, that we're in for a bumpy ride, here's what you can do about it.
---
GET SUDDENLY SENIOR EVERY FRIDAY. SIMPLY
SEND A BLANK E-MAIL TO GET-SS@SUDDENLYSENIOR.COM
TO CANCEL YOUR FREE SUDDENLY SENIOR E-MAIL,
SEND A BLANK E-MAIL TO REMOVE-SSLIST@SUDDENLYSENIOR.COM
BE SURE TO CHECK OUT THE HELPFUL LINKS BELOW
---
GET UP-TO-THE-MINUTE NEWS EVERY DAY ABOUT MEDICARE, SOCIAL SECURITY AND OTHER IMPORTANT SENIOR NEWS. FREE! SIMPLY SEND A BLANK E-MAIL TO
GET-RXNEWS@SUDDENLYSENIOR.COM.
---
Suddenly Senior is now read by 3.1 million seniors at Websites and 83 newspapers from the St. Petersburg Times to the Mumbai India News. CLICK FOR MORE INFO
---
AT SUDDENLY SENIOR THIS WEEK
ON THE TRAIL TO CANCER SURVIVAL:

CAROLYN'S STEM CELL TRANSPLANT
FRANK'S HEART ATTACK
When I had a heart attack last week, I wasn't about to call 911. My wife, Carolyn, has cancer. She needed caring for. Next thing in knew I was in an ambulance, sirens screaming. READ FULL STORY
---
AT SUDDENLY SENIOR THIS WEEK
GRAMPS DOING IT! Suddenly Senior's take on senior sex
JOYS OF GETTING OLDER It's not all downhill. Here's proof!

SENIOR ISSUES Medicare, Social Security, stuff you need to know

UNDER THE KNIFE Personal stories on everything from face lifts to cataract surgery

ONLY IN FLORIDA From hurricanes to horny teachers, the rules are different down here

SENIOR NOSTALGIA Remember? Dating in the '50s and other lies

SENIOR TRIVIA Are you "older than dirt?" Take these quizzes

---
THIS WEEK'S BEST SENIOR CARTOON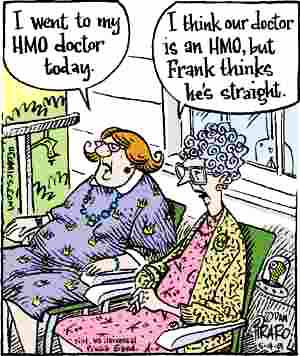 ---
THIS WEEK'S BEST 222 SENIOR SITES
http://www.suddenlysenior.com/links.shtml
- - - - - - - - - - - - - - - - - - - - - - - - -
THE BEST OF SENIOR SEX
http://www.suddenlysenior.com/sexpage.html
- - - - - - - - - - - - - - - - - - - - - - - - - -
SEE THE BEST SENIOR NOSTALGIA ANYWHERE, http://www.suddenlysenior.com/nostalgiapage.html
- - - - - - - - - - - - - - - - - - - - - - - - - -
SEE THE BEST SENIOR TRIVIA ANYWHERE, http://www.suddenlysenior.com/triviapage.html
---
HAPPY FALL, EVERYONE!